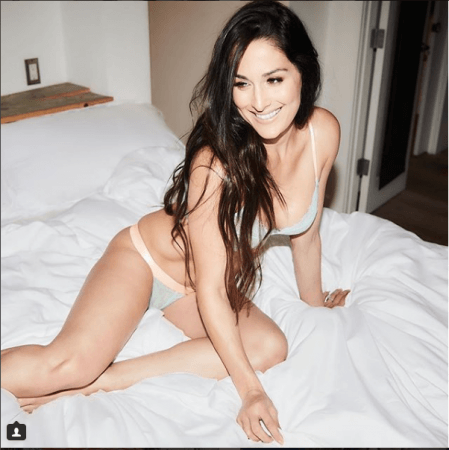 After ending her engagement with WWE wrestler and Bumblebee movie star John Cena, Total Bellas star Nikki Bella is reportedly dating her former Dancing With The Stars partner Artem Chigvintsev.
As per a report by Us Weekly, Nikki Bella and her former Dancing With The Stars partner Artem Chigvintsev are reportedly together. As per an insider, the professional wrestler and the ballroom dancer have been seeing each other for some time now.
Nikki Bella appeared on Dancing With The Stars in its season 25 in 2017. It was around the same time when even John Cena has shared good words for Chigvintsev. As per the WWE wrestler, "As far as dancing, I think he's probably gonna teach me my first dance."
Ever since then, Nikki Bella has supported the acclaimed dancer in every turn. The alleged couple has been spending a lot of time together amid their busy schedules. As per the report by Us Weekly, the alleged couple was spotted at the farmer's market in California, over Christmas 2018.
It was previously reported that after splitting from John Cena, Nikki Bella would start dating The Bachelorette star Peter Kraus, with whom she will reportedly go on on few dates in the upcoming season. But as it turns out, Nikki's dates with Artem will be documented in detail in the upcoming Total Bellas season 4.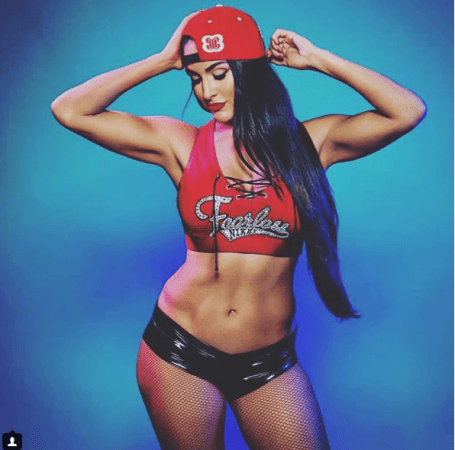 Ending the relationships have always been hard and things become complicated when the former couple belongs from the same profession. Total Bellas star Nikki Bella has talked in detail about her split with John Cena and how she is ready to experience her life as a single person. During an earlier event in New York City, Bella stated that it's hard being a single girl.
"I haven't been able to really enjoy the single life properly. It's hard being a single girl. Over the holidays, I'm really looking forward to wandering into some bars and being a single girl. I'm looking forward to touching home base and being able to live a real single life vs. just being out on the road and single."
It is still not revealed whether Nikki Bella is serious for Artem Chigvintsev or not. At the same time, it will be interesting to see how John Cena will react to the news of her ex-fiancé finally moving on in her life.