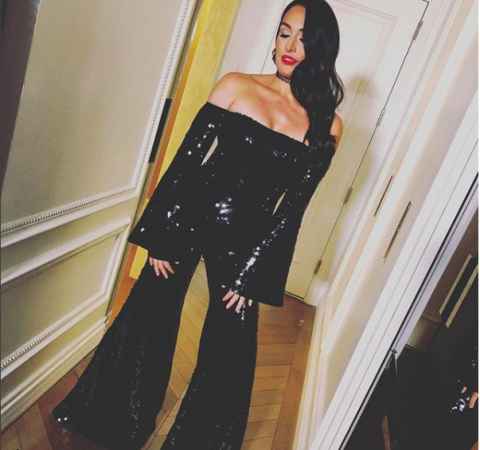 John Cena's ex-fiancé and Total Bellas star Nikki Bella is currently single and is all set to experience a real single life. The gorgeous wrestler was in a long-term relationship with the WWE champion and wishes to enjoy some alone time now.
During the Jingle Ball 2018 in New York City, Nikki Bella told Us Weekly that she has not been able to enjoy the single life properly in a long time.
"It's hard being a single girl. Over the holidays, I'm really looking forward to wandering into some bars and being a single girl."
After divorcing Elizabeth Huberdeau, John Cena began dating fellow wrestler Nikki Bella in 2012. In 2014, Nikki opened up about her first date with Jon and stated that they just talked and chatted for hours.
One of the biggest issue in John Cena and Nikki Bella's relationship was that the diva wanted to get married and be a mother. While John agreed to tie the knot, he was adamant about not wanting to have any kids. Irrespective of their differences, they became engaged on April 2, 2017, when John proposed to her after their mixed tag-team match at WrestleMania 33. However, exactly a year later, they called off the engagement and canceled their wedding which was planned for May 5, 2018.
"While this decision was a difficult one, we continue to have a great deal of love and respect for one another. We ask that you respect our privacy during this time in our lives," their joint statement read.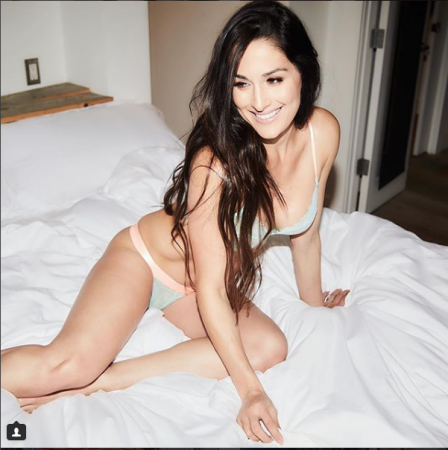 However, both John Cena and Nikki Bella got back together later and tried to work out their differences. However, in July, Nikki Bella revealed that "after much time and soul-searching alone, and together, we have decided to officially part ways. I had a beautiful and loving six-year relationship with a wonderful man. I have the utmost respect for John, but I know this is what's best for me."
Nikki Bella also added in her recent conversation that as of now, she is looking forward to touching home base and being able to live "a real single life vs. just being out on the road and single."