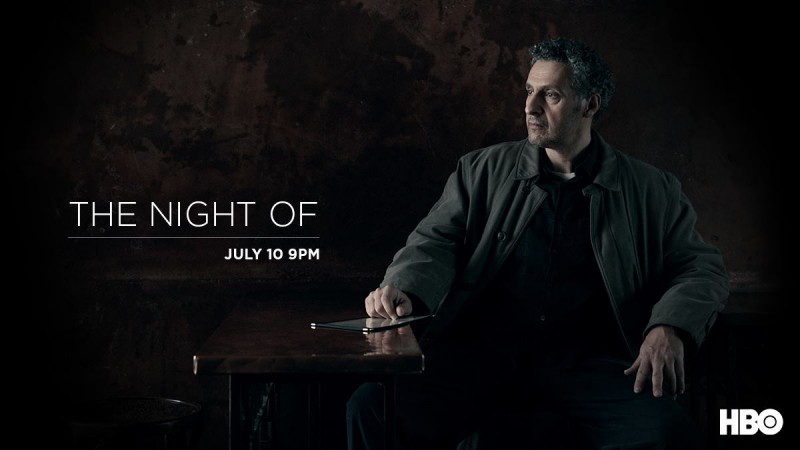 HBO's latest thriller drama "The Night Of" premiered to the excitement of many viewers on Sunday, July 10, and despite Naz's (Riz Ahmed) bad decisions throughout episode 1 "The Beach," most of them seem to be rooting for the Pakistani-American youth. The premiere saw how Naz has so craftily been framed for the murder of a relative stranger.
The upcoming episode 2, titled "Subtle Beast," will see Naz receiving legal counsel from the world-weary attorney John Stone (John Turturro). He had been introduced towards the end of the premiere episode, when Naz had asked for a lawyer after being thoroughly interrogated by detective Dennis Box (Bill Camp).
Naz, a seemingly innocent young man who is seeing his entire life crumble before him, has been charged with the murder of Andrea (Sofia Black D'Elia), who had told him that she could not be alone. It looks like it was not just addictions and self sabotaging tendencies that inspired her to look for company, but also live threats.
Also Read: Intruder tries to kill 'Ray Donovan' in his own turf
The upcoming episode will see detective Box going deep into the investigation of the murder, even as Naz ponders over the bad decisions he made during the fateful night. The title of the episode, "Subtle Beast," seems to have a Biblical reference, as Bustle explains.
It is understood that the title of the second episode is an allusion to the serpent (or Satan) that tempted Eve in the Garden of Eden, and thereby caused the fall of man. "Now the serpent was more subtle than any beast of the field which the Lord God had made," reads a quote from the 21st Century King James version to the Bible.
The summary for the episode reads: "While attorney John Stone counsels Naz, lead detective Dennis Box investigates the crime."
Don't forget to watch Season 1 episode 2 of "The Night Of" at 9 p.m. (EST) on Sunday, July 17. You can also live stream "Subtle Beast" via HBO Now.