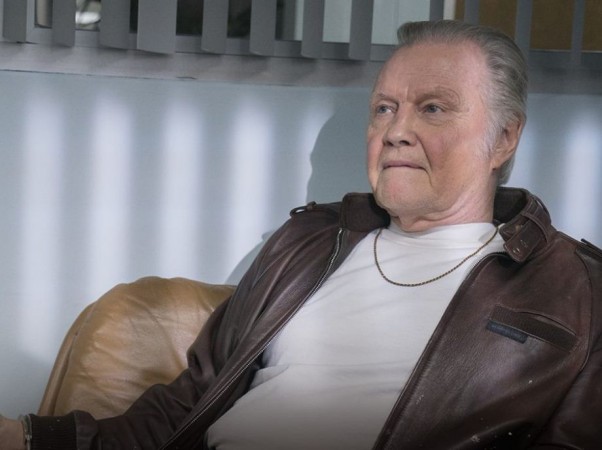 "Ray Donovan" Season 4 has proved that Ray's (Liev Shcreiber) life is always going to be about fixing problems. In the upcoming episode, yet another issue crops up, and once again he needs to take some serious measures to protect his family.
In the previously aired "Marisol," we saw Ray helping Hector (Ismael Cruz Cordova) deal with his half-sister Marisol (Lisa Bonet). Although they got their way, both men are unhappy with the decisions they made in order to achieve that.
Ray also fixed the problems pertaining to his father in the previous episode and made sure that he remains as far away from the rest of the Donovan clan as possible. However, Mickey (Jon Voight) still seems to be incapable to making bad decisions.
In the preview for the upcoming episode, Mickey is seen laying out the plans for a casino heist. "Tomorrow night, in the middle of the party, we cut the power. Then during the pandemonium we go in with these [night vision goggles] see?" he asks his partner in crime. They will leave with all the loot before anyone realises anything happened.
Knowing Mickey and "Ray Donovan," however, fans know that there is no way he can pull this off without getting caught.
Also Read: 'American Horror Story' Season 6 air date, spoilers
As Mickey plans to steal from the casino, Ray has to deal with an intruder in the Donovan household. It seems like the man was hired to kill Ray in his own home. However, Ray quickly overpowers the man and subdues him before he could cause any harm.
Abby (Paula Malcomson), however, is worried about men trying to killed her husband and asks Ray what business he is involved in now. Physically and mentally tired, Abby definitely does not need this kind of stress any more. Will Ray be able to pacify her and retaliate to whoever attempted to kill him on his own turf?
Find out when Season 4 episode 3 of "Ray Donovan" at 9 p.m. (EST) on Sunday, July 10. You can also live-stream "Little Bill Primm's Big Green Horseshoe" via Showtme Anytime.