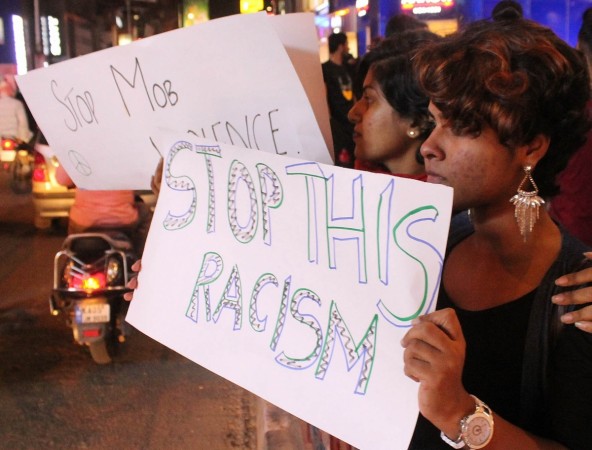 Three Nigerian students in Hyderabad were attacked by a mob on Thursday, just days after a mob assault of a Tanzanian woman in Bangalore sparked outrage.
Orolabe Ibidola, 26, filed a complaint with the police alleging that a mob of 15 people had assaulted him in a "racist" attack and even threatened him with weapons, The Times of India reports. The incident reportedly took place in the upscale neighbourhood of Banjara Hills in Hyderabad.
Ibidiola claimed that he was returning from a mosque when some local youths made racist comments against him and then beat him up, while also threatening him with a knife and a shotgun.
Two of Ibidola's roommates, both Nigerians, were also beaten up by the mob, according to the police complaint. The accused, however, lodged another complaint claiming that they had been attacked by the three Nigerians.
The incident comes amidst anger over alleged racism in India against African students.
On Sunday night, a 23-year-old Tanzanian student was assaulted and stripped by a mob in Bangalore who targeted their anger at her after a Sudanese man ran over and killed a woman in the same area earlier.
Tanzanian High Commissioner John Kijazi had called the attack "racist" and said that the woman had been targeted because "she was black".
On Saturday, members of the African Students Association staged a protest against the alleged attack on the Nigerians in Hyderabad, according to the ANI news agency.