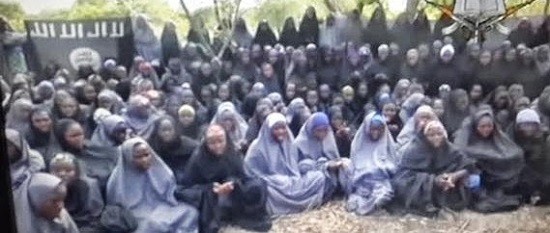 The Nigerian Special Forces may have located the three main camps of Boko Haram, where the abducted Chibok schoolgirls are reportedly being held captives by the Islamic militant group.
Reports from Nigeria claim that the Special Forces have even sighted the girls but are intentionally restraining from attacking the camp, due to safety concerns of the girls.
It is understood that the Army's 7th Division has sighted the 200-plus abducted Chibok schoolgirls, and they have the location of three camps operated by Boko Haram in the north of Kukawa at the western corridors of the Lake Chad.
"It has been a most difficult but heroic breakthrough," a senior military official told Premium Times. The daily also claims they got another senior commander from the 7th Division to confirm the development. However, the report could not be independently verified yet.
The Nigerian Special forces, the Army's 7th Division that was created to deal with the insurgency in the North East, had been on the tail of the Boko Haram militants since 26 April. However, the daily noted that the government first wants to look at a peaceful solution, without jeopardizing the lives of the innocent girls.
The Army personnel, coordinating the search, have found that Boko Haram insurgents have split the girls into batches and are currently holding them in camps in Madayi, Dogon Chuku and Meri. Reportedly, there is a fourth camp in Kangarwa, about which the Army is still collecting information.
The new development is completely in contrast with the earlier intel, which placed the girls in the Sambisa forest reserves, about 330 kilometres south of Maiduguri, where even intensive search using unmanned aerial vehicle was carried out.
The over 200 girls, who were abducted on 16 April from the residential school, have been in captivity for over a month now. In the last video released by Boko Haram, the group claimed that they had converted the girls to Islam.
The incident has gained attention from the world over, especially through the #BringBackOurGirls campaign on Twitter. The US, the UK, France and even Canada are coordinating with the Nigerian government to trace the girls.