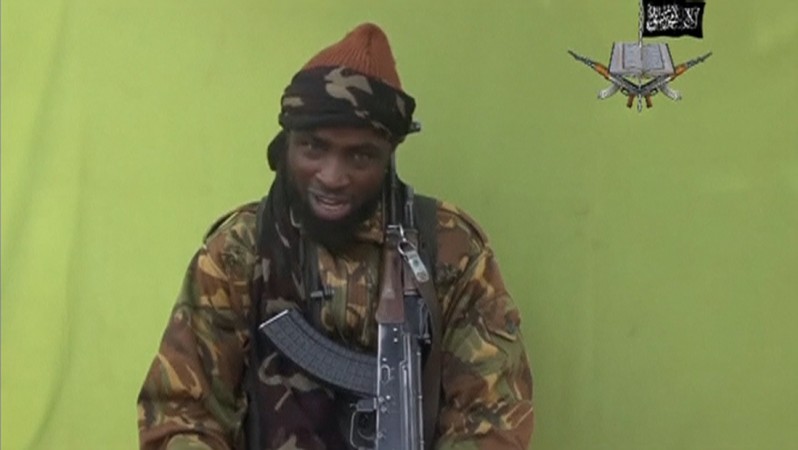 Another Nigerian schoolgirl, kidnapped by Islamist terrorist group Boko Haram, was able to escape from the cluchtes of her abductors on Tuesday evening.
Pogu Bitrus, the National Chairman of the Kibaku Area Development Association, confirmed the escape, though he refused to disclose the details. Even the girl's name is being kept a secret, reported Daily News.
The escaped girl was found by the Nigerian special forces, which means the Army is close to the location of the Boko Haram militants. The girl revealed that several girls in the camp are sick, and many have been sexually assaulted by the militants, as feared.
It's been more than 40 days since over 200 schoolgirls were kidnapped from Chibok by Boko Haram. Earlier this month, reports stated that 50 girls were able to escape from the terrorist group.
There has been multiple reports, confirming that the Army has closed in on the hideout of the militants but would not risk making an attack, due to the fear of endangering the lives of the young girls.
Recently, a Nigerian government information official had assured that the kidnapped girls will be rescued within days. Mike Omeri, the co-ordinator of National Information Centre, revealed that the Army has made significant progress in locating the terrorists.
Another report claimed that the Nigerian special forces had spotted some of the abducted schoolgirls. The Army is understood to have spotted the abducted schoolgirls in three camps operated by Boko Haram, in the north of Kukawa at the western corridors of Lake Chad.
According to reports, the Boko Haram militants had divided the girls into batches and were being kept in camps in Madayi, Dogon Chuku and Meri.
At first, Abubakar Shekau, the leader of Boko Haram, had boasted through a video that he would sell the girls to sex slavery. Later, he sent another video that showed over a 100 girls in hijab, in which he claimed that he converted the girls to Islam and will be marrying them off.
However, Boko Haram now wants to broker a deal for the release of its captured men but the Nigerain government has refused.
Nigerian President Goodluck Jonathan's government has come under severe criticism for its lack of progress in rescuing the schoolgirls. However, after the US, the UK, France and other countries joined in the effort in the last few weeks, a deal for the release of the girls is expected soon.
The US forces have already put in drones to expand the search for the missing girls. There are also 80 American military personnel, who are assisting the Nigerian forces in intelligence, surveillance and reconnaissance missions.