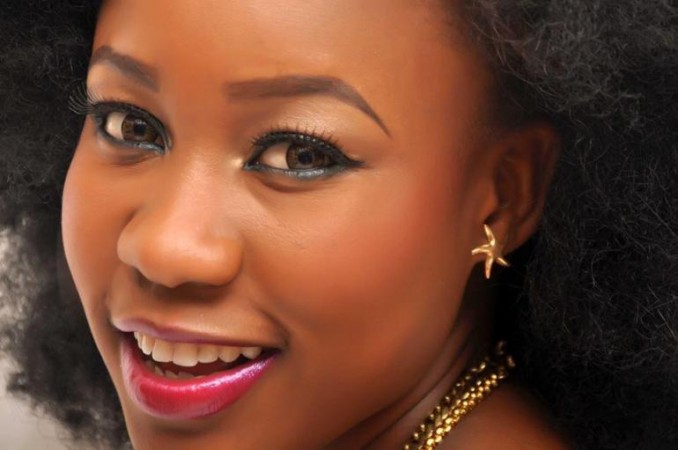 The news of a Nigerian pop singer and peace ambassador offering her virginity to Boko Haram militants, in exchange of the 200-plus abducted Chibok schoolgirls, is trending on social media.
Adokiye Kyrian, 23, made the proposal to the Islamic militant outfit to help free the Nigerian schoolgirls, who were kidnapped from the north-eastern town of Chibok in April - an incident which triggered a spate of calls to free the innocent girls from across the globe.
The famous singer-actress had initially wanted to trade her virginity to anyone who could buy her mother the private jet she had long promised her.
But now, Adokiye is ready to give away her much coveted chastity to members of the notorious Boko Haram, if they are ready to release the girls, Nigerian newspaper Vanguard reported.
"This is 11pm in the night and do you know what I am thinking about?" the pop star was quoted as saying. "Those little girls, where they are what could be happening to them. It is just unfair. They are too young. I wish I could offer myself in exchange."
When she was reportedly informed that the schoolgirls could possibly be abused as sex slaves, the singer stated: "They are between 12 and 15 year old girls for Christ sake. I am older and more experienced. Even if 10 to 12 men have to take me every night, I don't care. Just release these girls and let them go back to their parents."
The remarks have generated mixed reactions, with some people accusing the star of using cheap tactics for popularity.
"This is what I call stupidity and looking for cheap popularity," said Okpani O Nkama from the University of Calabria, commenting on Facebook regarding the news.
"I am sure the road to Sambisa forest is not hard to find so rather than fill our ears with your callous quest to be noticed, you can shut your gutter mouth if have nothing to say. You are not the first virgin and you won't be the last!"
Meanwhile, some others took the piece in a lighter note.
"She said she is 'older and more experienced!' Experienced in what? The subject is sex and she claims to be a virgin, huh?" said Facebook user Fela Bright.
There were also others who thought the singer's offer was an act of generosity.
On Friday, the singer insisted on Twitter that she only meant that the world should remember that the girls are still missing.
My Point Is Simple. The World Should Know Kids Are Still Missing. GadammmmnIt.

— Adokiye (@adokiye) June 27, 2014
Here are a few reactions from Twitter:
@adokiye it offer to boko haram is very touching. U should be given noble peace prize

— atul singh (@Singhatul2014) June 26, 2014
@kaysexwale this is ludicrous, does she know that they are a group, not one? She is promoting rape in some way. Not laughing though

— Kwelda La Grange (@kwena) June 27, 2014
"@charitykhoza: I share the same sentiments with Adokiye Kyrian, Boko Haram must release those girls I for one I can take their place"

— Adokiye (@adokiye) June 25, 2014
is she really a virgin or a whore? @VibeWeekly: #adokiye says she can take 10 to 12 #BokoHaram men every night

— samuel nandwa (@xman2541) June 26, 2014