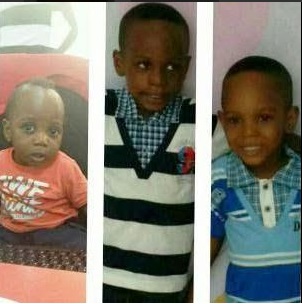 A family in the Nigerian state of Lagos that had hired a nanny for their three children earlier this week, may now have to shell out up to 15 million nairas to see them safe.
The young nanny, identified as Mary Akinloye, kidnapped the three children of the Orekoya family on Wednesday, a day after she joined work.
The youngest child is only 11 months old, while the oldest is six years old, according to Nigeria's Daily Post.
The family had reportedly hired the nanny through online portal OLX in a desperate move after their former nanny did not show up.
"The woman did not show up on Saturday and Sunday and we urgently needed someone to assist because we were going to resume work on Monday. We were disturbed and that was why I posted the information on OLX," the children's mother told a local newspaper.
On Wednesday, when the parents were not at home, 23-year-old Akinloye slipped out with the children. The parents were informed by the oldest son after they failed to return.
"It was around 1pm that my eldest son called me and said she had taken his siblings away. He said she told him they were going out to buy some things. She took the 11 months on her back and held the others by the hand. She has since not returned," the mother said.
The family received a call from the nanny's aides on Thursday, demanding a ransom of N15 million.
The police told the newspaper that investigations were on in the abduction case, but refused to divulge information, fearing that it could jeopardise the line of communication with the kidnappers.