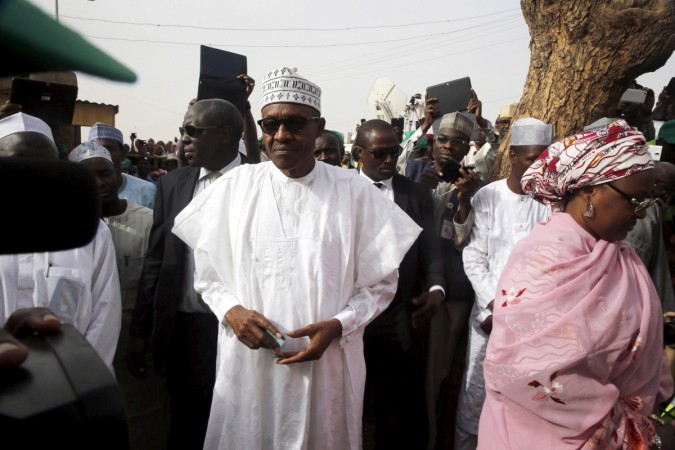 As Nigeria remained tense for the fear of riots since polling day last Saturday, violence of a different nature was reported when a young pregnant woman allegedly stabbed her husband to death over a difference of opinion about which party to vote for.
In Nigeria's Lagos state, 26-year-old Onyinyechi reportedly stabbed her husband after he refused to vote for Muhammadu Buhari's All Progressives Party, according to Nigeria's Daily Post.
The couple reportedly was caught in an argument before heading to the polling station to cast their votes.
While Onyinyechi had decided to vote for Buhari's APC, her husband was keen on voting for Jonathan Goodluck's Peoples Democratic Party.
The argument turned into a fight and the woman stabbed her husband in the chest with a kitchen knife.
"We were outside preparing to go and cast our votes when the couple started shouting at each other. While the wife was shouting that Buhari was the man to beat, her husband was shouting that Goodluck Jonathan was the man. We thought it was an ordinary argument until we stopped hearing their voices," a neighbour told the newspaper.
However, other local reports suggest that the murder was a result of a domestic fight between the couple.
Nigeria went to polls on 28 March to elect a new President, and going by the latest tallies, former military ruler Muhammadu Buhari is set to sweep the elections away from incumbent President Jonathan Goodluck.
After Buhari had lost the 2011 elections, riots broke out between the Muslim and Christian communities, leaving 800 people dead.