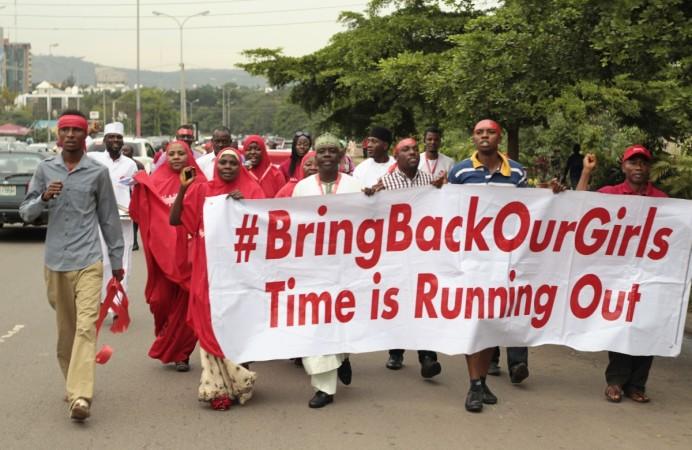 Boko Haram militants have allegedly kidnapped at least 60 girls after an attack on a remote town in north-eastern Nigeria, parents of the newly abducted girls have said.
This comes days after the Nigerian government announced that a truce has been agreed with the militant group and that the 200 Chibok girls abducted in April would be free.
The incident took place on Saturday at Garta, a mountain village near the Cameroon border, a location described as a Boko Haram stronghold.
Citing a local bishop, Stephen Mamza, the New York Times reported that the situation was similar to the kidnapping of 200 schoolgirls, who were abducted from the neighbouring Borno state – an incident that attracted global attention. The fate of those girls still looms in mystery even as the government has claimed that necessary measures have been taken to release them.
In the latest kidnapping, residents told the bishop that scores of gunmen stormed their village on Saturday after arriving there in motorcycles. The gunmen burned houses, slit the throats of four men and went from house to house searching for young women. They eventually took away at least 60 girls, according to the bishop and local news reports.
"We are confused that hours after the so-called ceasefire agreement has been entered between the federal government and Boko Haram insurgents, our girls were abducted by the insurgents," The CBC quoted John Kwaghe, who witnessed the latest attack and lost three daughters to the abductors, as saying.
"We urge the government to please help rescue our daughters without further delay, as we are ready to die searching."
The deadly extremist group, Boko Haram – whose name roughly translates as "western education is sinful" – has killed thousands of people in five years.
Last Friday, the Nigerian military announced that the Islamist militant group has agreed to a ceasefire and to release the 219 schoolgirls the group has abducted – an incident that tended to ease tensions in the war-torn country.