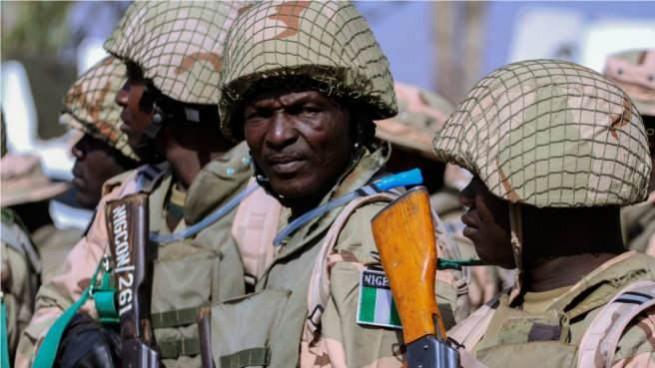 Heavy fighting between Nigerian troops and Boko Haram militants reportedly took place in Adamawa state, with Nigerian Air force helicopters launching an attack to regain territories controlled by the dreaded terrorist group.
In the ensuing battle that continued through the night on Monday, about 400 Boko Haram terrorist were killed while there were some casualties on the part of Nigerian soldiers, Nigerian newspaper Vanguard reported, citing an unnamed source.
However. the news has not been officially confirmed.
Military sources in Adamawa state told the newspaper that the deadly onslaught to regain the towns of Bazza, Michika and Madigali was launched from the town of Vimtim, which is supposedly the hometown of the country's Chief of Defence Staff, Air Chief Marshal Alex Badeh.
"I can assure you that we are advancing successfully. We have dealt a heavy blow on the terrorists. They didn't expect what they are seeing. Our armoured tanks are blasting and they are running for their lives. The air-force is providing air cover and hitting them also," the source was quoted as saying.
"I cannot give you a categorical answer regarding casualties but so far about 400 of the terrorists have been killed. We have casualties among our soldiers also but the propaganda circulating that 70 of our men were killed is wishful thinking".
The director of Defence Information Major General Chris Olukolade has however, refused to confirm the details stating that he cannot reveal casualties figures or full details of operatives on the group. He noted that the details would be revealed once the operation was completed.
According to some online media reports circulating earlier, claims were made that at least 70 soldiers were killed in the fierce battle. While it was also being said that some Boko Haram militants were using helicopters to fight back, Vanguard's source refuted the claims.
"The gallant Nigerian soldiers were attacked from the rear by the militants but the military men engaged them in fierce battle over five hours", the source said.