It's hard to tell Nicole Kidman is 50-year-old as the Big Little Lies star flaunted her enviable curves for the LOVE magazine photo shoot.
Also read: Lingerie-clad Bella Hadid oozes sex appeal in a steamy shower photo [PHOTOS]
The Beguiled star flashed her nipples in a red-coloured swimsuit while flaunting her assets. She styled her look with a fur and denim jacket complemented by a blue-coloured cowboy hat.
The star was quoted in the Instagram post by LOVE magazine, saying, "I thought about this shoot afterwards. I was like, "what was I doing? I lost my mind! How are the shots? Do they look crazy?"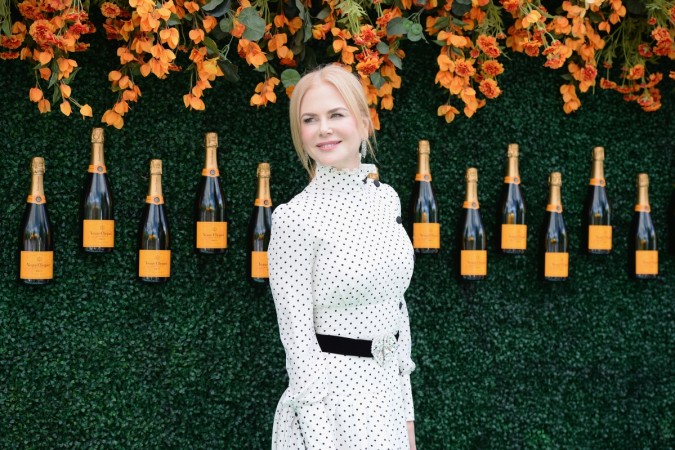 The picture appeared on the cover of the fashion magazine, LOVE. Her movie The Beguiled, directed by Sofia Coppola, was recently released in the US. She is also working on DC's upcoming superhero flick Aquaman alongside Jason Momoa as the superhero's mother. Aquaman will open in theatres in December 2018.
Nicole Kidman "is the ideal person to dress", said The Beguiled costume designer Stacey Battat to News Corp Australia, who also designed clothes for Kirsten Dunst and Elle Fanning.
"She's such a beautiful, tall statuesque woman. She looks great in everything," She further continued. "She was a real trooper, she was happy to wear corsets. She's got a great idea about how clothes fit and she was super helpful during the process."
Meanwhile, Kidman's hit HBO drama Big Little Lies, which is inching towards its season 2 premiere, has earned several nods in Emmys 2017.