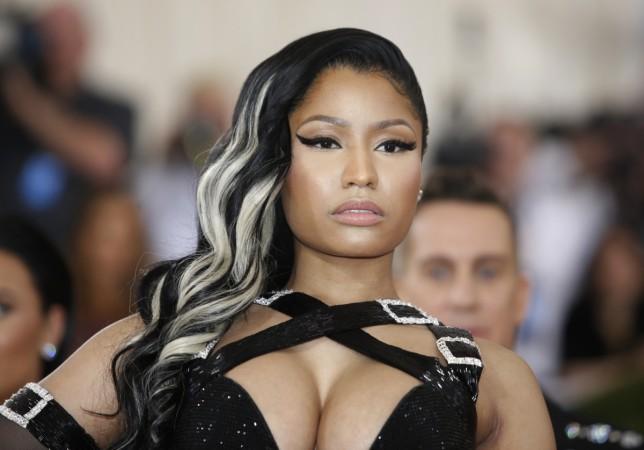 Nicki Minaj loves to experiment with her looks, but earlier this week she received a lot of backlash as soon as she posted a photograph of her trying out a new blonde wig on Instagram.
Also read: The Big Bang Theory Season 10 spoilers: Leonard and Sheldon to move back together?
"Do blondes have more fun? decisions, decisions..." Minaj captioned the picture.
Minaj looked sensational in the photograph and she received a lot of praises too. But a section of her fans want her to focus on making new music instead of trying out new looks. Minaj took note of their comments and tweeted: "I asked if blondes have more fun, somebody commented: blondes have more fun recording an album now GO SIS! I'm tired of being bullied"
A few days back, Minaj took to Instagram to reveal the meaning of her tattoo. The Anaconda singer was headed to a waiting car when she noticed three fans following her.
When Minaj found out they were from China she excitedly showed them her tattoo and said, "My tattoo is Chinese!" "Do you know how to read it?"
One of the girls answered, "It means God will be with you."
Minaj recorded their interaction and captioned it: "Ppl always ask me what my Chinese tattoo means. #GodIsWithMeAlways on my way to shoot the #LightMyBodyUp video a few weeks ago... inches on floor level "