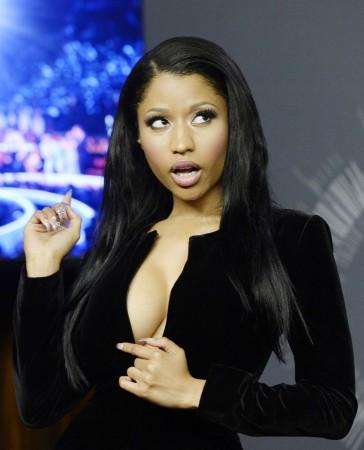 Earlier this month, 'Anaconda' singer Nicki Minaj showed off her acting skills on Saturday Night Live when she did flawless impersonations of Beyonce and Kim Kardashian. Now, in a recent interview with the ladies of 'The Real', the rapper talked about spoofing the two famous personalities.
The most common question was whether she cautioned the stars beforehand.
"I always proofread and study what I'm gonna do. I would never do something that would be offensive to some people I like in the industry," Minaj said, E Online reports.
Referring to Saturday Night Live impersonations in particular, the 32-year-old star said: "I read it before and I loved it. I knew Beyoncé was gonna love hers. I didn't know about Kim and I didn't know if I could really nail Kim. You know what I mean? So I was like, oh God, why am I gonna do this? But the producers thought it was good. And the Beyoncé one, I knew I was gonna have a lot of fun with that one."
Even though she had practiced prior to its airing, Minaj admitted that she did feel a little nervous.
In a recent appearance on "The Ellen Show", her stint with impersonations of Kim Kardashian and Queen Bey was applauded by host Ellen DeGeneres as well as the audience.
"First of all, I don't know if you saw Nicki on Saturday Night Live. You were fantastic. You did, she did impersonations of Kim Kardashian and Beyonce if you didn't see it. And I thought you did a really good job on both and especially Beyonce. Did you hear from either of them?" questioned DeGeneres, Design & Trend reports.
The 'Va Va Voom' singer said that till that time she had not heard from either of the two celebrities. DeGeneres said that both the ladies will most likely praise the rapper's effort and wouldn't lash out at it. To this, Minaj said: "No, no because I love both of them. I love both of them!"