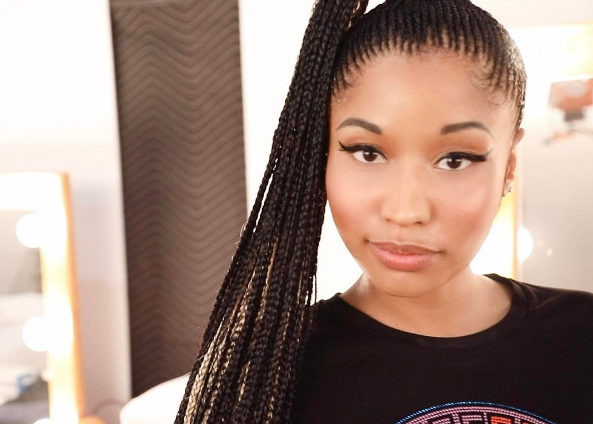 Nicki Minaj has been single ever since her split from Meek Mill earlier this year, but her relationship status is set to change soon, if her new Instagram post is any indication.
Minaj on Wednesday posted a photograph of her hanging out with Nas, and a good number of fans seem to believe they are a couple. "Only KINGS recognize QUEENS. @sweetchicklife has the best food congrats @nas " Minaj captioned the picture of her leaning against Nas.
Also read: Ariel Winter goes sheer and gives Jimmy Kimmel a peek into her life with boyfriend Levi Meaden [VIDEO]
"They were laughing a lot," an onlooker told Us Weekly. "They looked very cute together. No PDA, but they looked like a couple."
Minaj and Nas have been friends for a long time and back in 2012 they co-starred as lovers in her music video for Right By My Side.
Minaj was previously in a two-year-long relationship with MeeK Mill. They called it quits earlier this year.
"They were fighting on and off for a little while about a few topics that upset Nicki," an E!Online source said. "They had a bigger fight and then called it quits." Reportedly, Minaj was the one who decided to end the romance, and the ex-lovers haven't been at the friendliest of terms.
Mill proved the couple wasn't on talking terms when he liked a comment on social media that hinted at Minaj's butt being fake.