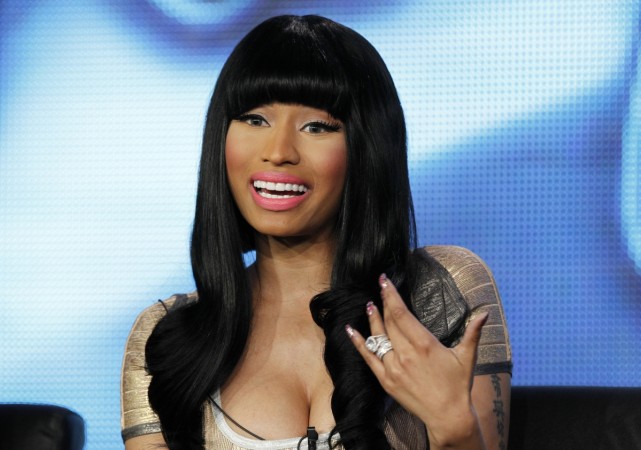 Nicki Minaj dropped her No Frauds video on Wednesday and it has generated quite a buzz on social media for portraying her at her sexiest best.
Also read: The Big Bang Theory Season 10 to end on a cliffhanger with Amy, Sheldon calling it quits?
In the past few weeks, Minaj has been teasing her Instagram followers with snaps from her video shoot where she was seen in an array of sexy attire that showed off her amazing curves.
The video has her rapping in a sensational black and silver-beaded corset and headdress, a leather dress with a plunging neckline that showcased her cleavage and a black sheer bodysuit.
The No Frauds video was filmed in London and Minaj drew criticism for retaining a portion that was shot at Westminster Bridge, the scene of a recent terrorist attack.
Earlier, it was believed that the footage will be removed as 34-year-old rapper is said to have felt it was in bad taste.
"When everybody involved in the project heard the news they were devastated and thought it would be in bad taste to feature it," a source told The Sun. "The other London scenes will remain, but it's highly doubtful the bridge footage will make the cut."
Shortly after the attack, Minaj had paid tribute to people who lost their lives. "May God protect everyone in London. Hate hearing this sad news. Sending my condolences to the victims' families," she had tweeted.