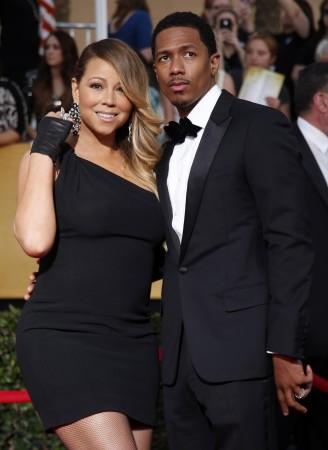 Nick Cannon recently took a lie detector test during a radio interview, where he failed to answer truthfully when questioned about his alleged affair with Amber Rose, which is believed to have caused his split from Mariah Carey.
Although Cannon has always denied his involvement with Rose, his unconvincing answers have cast suspicion.
The video of the BBC Radio 1Xtra interview starts off with the host questioning Cannon about his relationship with Carey, to which the "America's Got Talent" host said they "will be friends for life." However he did not elaborate when asked if they were friends with benefits.
The 34-year-old was then prodded about Rose, and the host asked if he had "done a 'ting" with the model - meaning if they have had sexual relationships.
"I have not done a 'ting' with Amber Rose. It's the truth, it's the truth," Cannon said, but the answer was proved to be false when the response triggered a loud buzz from the lie detector. Cannon then attempted to laugh it off saying, "there's no phys...I don't know" but he stops mid-sentence.
"You know what they say these lie detector tests like when you know it has to be extremely factual that was a 100 percent fact. I don't understand maybe my nerves are bad or something," he said, attempting to defend himself.
Cannon announced his split from his wife of six years, Carey, in August when he admitted that there was trouble in paradise. Although they have been living separately since the beginning of the year, Cannon said he has every intention of spending the holidays with his family.
"Gotta keep that going. I want to make sure we have a wonderful holiday together," Cannon told In Touch Weekly, adding that he wanted to celebrate the holidays "somewhere cold and snowy, like Aspen [Colorado]."
It remains unsure if Carey and Cannon will reconcile, but their children are their top priority now. "We talk and text every day," Cannon added. "My children are my No. 1 priority. Everything I do is for them. I just want to be the best father I can possibly be," Cannon added.