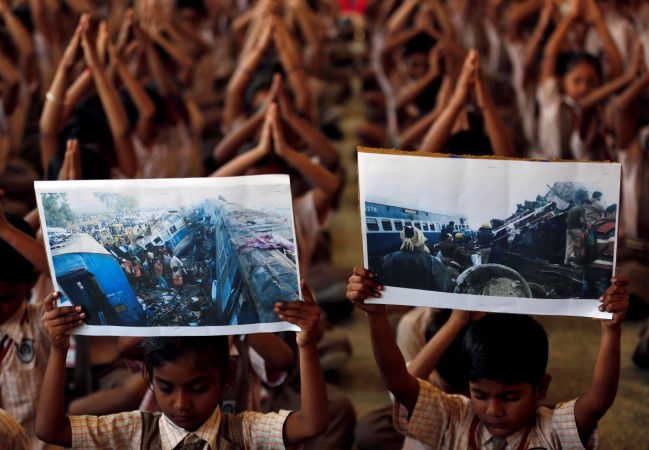 The National Investigation Agency (NIA) has written to the Ministry of Home Affairs to transfer the Kanpur train accident case to them. It will likely be transferred on Thursday.
Also read: Police detect ISI hand in Kanpur train accidents: 3 arrested people sent to police remand for 6 days
After the Bihar Police said that Pakistan's ISI may be linked to the Kanpur accident, the NIA interrogated the suspects on Thursday. Minister of State of Railways Manoj Sinha said on Wednesday that Intelligence Bureau, Research and Analysis Wing and other agencies are investigating the matter.
"We are in touch with the Bihar police and will be examining the accused. Their claim needs to be corroborated with facts on the ground... whether they were actually present near the sites on the days of the accidents has to be established," an NIA official said. If it is true, then it would be the first such incident caused by Pakistani agency.
From the NIA, a two-member team was sent to Bihar to interrogate three persons who were arrested by the Bihar police. They claimed that Pakistan's ISI had commissioned them to derail two trains in Kanpur. As many as 151 people died and more than 200 were injured.
The State government and Central security agencies are expected to submit reports to the Home Ministry about the confession made by the three arrested -- Moti Paswan, Uma Shankar and Mukesh Yadav to the Bihar police. They were put under six day police remand on Wednesday.
It was not confirmed if ISI was involved in the accident. But the possibility was not ruled out, said an official.
"We arrested three persons in the course of our investigation into the incident. They confessed to their involvement and said they were acting on the instructions of some people in foreign countries," Jitendra Rana, Superintendent of Police, East Champaran, told journalists on Tuesday in Motihari, the district headquarters.
"It is a subject of investigation, but they said their link was also with Pakistan's ISI."