Sixteen days after the release of his threatening video, the National Investigation Agency (NIA) on Monday registered a case against designated terrorist Gurpatwant Singh Pannun, the founder of the banned Sikhs for Justice (SFJ).
The case was registered over his latest viral video threatening the passengers flying Air India with a global blockade and closure of the operations of the airline from 19th November. The NIA has booked Pannun under sections 120B, 153A & 506 of the IPC and sections 10, 13, 16, 17, 18, 18B & 20 of the Unlawful Activities (Prevention) Act, 1967.
Pannun, the self-proclaimed General Counsel' of the outlawed 'Unlawful Association', Sikhs for Justice (SFJ), is in the eye of the storm yet again following the release and circulation of video messages on various social media platforms urging the Sikhs not to fly on Air India flights on and after 19th November claiming threat to their lives if they flew by Air India.
Pannun also threatened that Air India would not be allowed to operate in the world. Pannun's assertions and threats have triggered a high alert as well as investigations by security forces in Canada, India, and certain other countries where Air India flies.
Punnun releases threatening video on November 4
In his video messages, released on 4th November, Pannun had urged Sikhs to stop flying on Air India planes on and after the said date, citing a potential threat to their lives.
He also issued a warning to the Government of India that "The Indira Gandhi International Airport (IGIA) would remain closed on the 19th of November." IGIA, located in New Delhi, is one of the world's busiest airports.
"We are asking the Sikh people not to fly via Air India. From November 19, there will be a global blockade. Air India won't be allowed to operate. Sikh people, don't travel by Air India after November 19. Your life can be in danger," Pannun said in the video that is circulating on social media.
Pannun claimed that Delhi's Indira Gandhi International (IGI) Airport would remain shut on November 19 and that its name would be changed.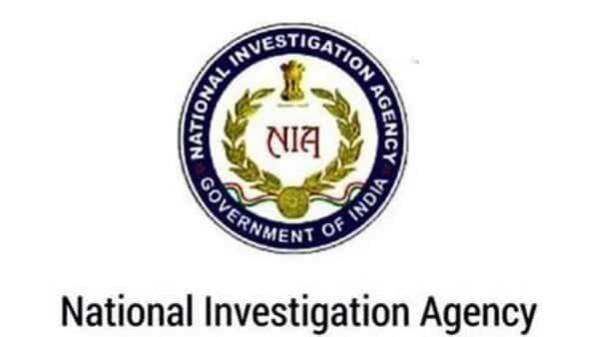 Punnun is trying to create a false narrative
According to the NIA spokesperson, as part of his concerted plan to promote terror acts in India to revive terrorism in India, Pannun has been creating a false narrative around the issues prevailing in the state of Punjab, especially with regard to Sikh religion, by promoting enmity between the Sikhs in the country and other communities.
The latest threat is in line with the same narrative, which Pannun has actively promoted in the past by threatening and attempting to disrupt essential transportation network systems, including the Railways, as well as Thermal Power Plants in India.
Earlier Punnun threatened to disrupt G20 Summit
In September this year, Gurpatwant Singh Pannun had released an audio message in which he asked Kashmiri Muslims residing in the Valley to go to Delhi and disrupt the G20 Summit. The two-day summit was held in New Delhi on September 9 and 10.
Pannun had asked people to march to Pragati Maidan, where the summit will be held, after Friday prayers. He also threatened to hoist the Khalistani flag at Delhi's IGI airport.
This comes just days after several metro stations across Delhi were defaced with pro-Khalistan graffiti. Police arrested two people associated with the SFJ over anti-India slogans. Officials said the slogans were written at the behest of Gurupatwant Singh Pannu.
Slogans such as 'Delhi Banega Khalistan' and 'Khalistan Referendum Zindabad' were found sprayed in black on the walls of metro stations, including Punjabi Bagh, Shivaji Park, Madipur, Paschim Vihar, Udyog Nagar, Maharaja Surajmal Stadium and Nangloi -- all located in west Delhi.
SFJ was banned in 2019
The Ministry of Home Affairs, Government of India (GoI), had, on 10th July 2019, banned SFJ as an 'unlawful association' under the Unlawful Activities (Prevention) Act (UAPA) for its activities. On 1st July 2020, Pannun was listed as an 'individual terrorist' by the Government of India.
Pannun has been under the NIA lens since 2019, when the anti-terror agency registered its first case against him. In September 2023, the NIA had confiscated his share of the house and land of the lister terrorist in Amritsar (Punjab) and Chandigarh UT.
Non-bailable warrants of arrest were issued against Pannun by the NIA Special Court on 3rd February 2021 and he was declared a 'Proclaimed Offender (PO)' on 29th November 2022.