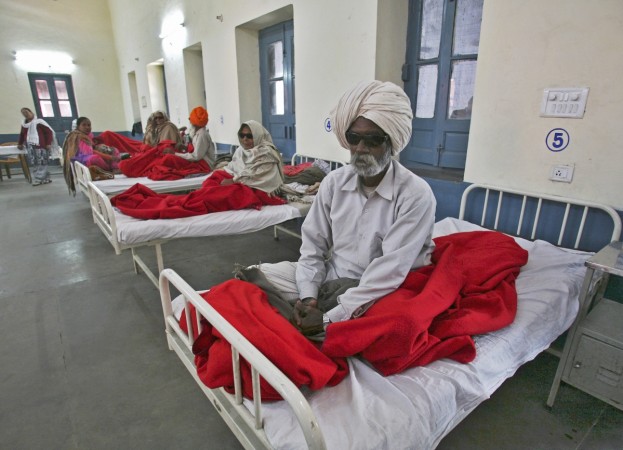 The National Human Rights Commission (NHRC) has sent a notice to the chief secretary and the director-general of police of Telangana government over the alleged botched-up eye surgeries conducted at the state-run Sarojini Devi Hospital (SDEH) two weeks ago.
Nearly seven patients had lost vision in one eye after they were allegedly administered infected RL saline solution during cataract surgery at SDEH.
The hospital had reportedly ignored an alert from another hospital that the RL bottles may have foreign particles in them, and went ahead with the surgery.
The Telangana Drug Controller Authority had earlier seized 28,000 bottles of the eye medicine (Ringer's Lactate - RL saline solution) after the drug was found to be infected with a bacteria.
The NHRC, according to the Times of India, has taken suo motu cognizance of a media report dated July 7, 2016. The NHRC has said that reports about the incident at SDEH indicate violation of right to health of the patients. The NHRC has sought a reply from the Telangana government within two weeks.
The Commission, while quoting the media reports, even accused the hospital authorities of hushing up the matter and attempting to conceal information from the patients.
A case under Section 338 of the IPC has been registered against the hospital.