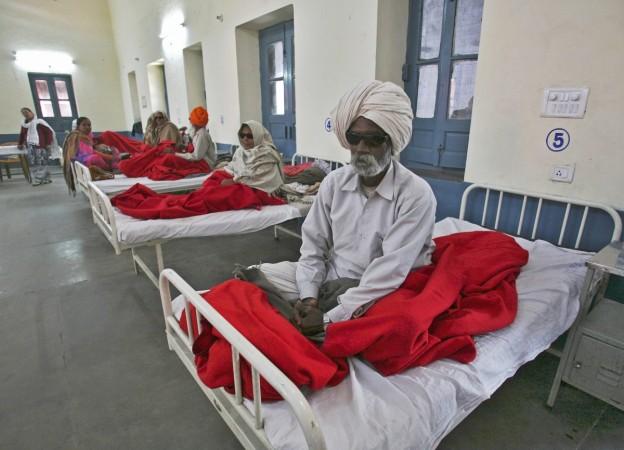 Telangana Drug Controller Authority has seized 28,000 bottles of an eye medicine (Ringer's Lactate - RL saline solution) from the government-run Niloufer hospital after the drug was found to be infected with a bacteria. Last week, nearly seven patients had lost vision in one eye after they were administered the RL saline solution during cataract surgery at Sarojini Devi Eye Hospital (SDEH), which had supplied the medicine to Niloufer hospital as well.
SDEH, according to a Times of India report, ignored an alert from the Niloufer hospital that the RL bottles may have foreign particles in them, and instead went ahead with the surgery.
"Last Thursday, we spotted one RL bottle with several foreign particles floating inside and immediately alerted our central drug store located at SDEH. In all, they supplied us 38,000 bottles, out of which 28,000 bottles were unused," D Sitaramulu, store manager, Niloufer Hospital, was quoted by the daily as saying.
Meanwhile, the state government has constituted a three-member team of ophthalmologists who would be visiting the SDEH today to investigate the matter and collect information from the kin of the affected patients, according to Deccan Chronicle.
Nagpur-based Haseeb Pharmaceuticals, which supplied these saline bottles to various hospitals across the state, is also under the scanner of the authorities.
The patients had developed severe eye infection reportedly caused by the bacteria Klebsiella. Laboratory examinations later revealed that the RL bottles had a superbug in them that led to the infection.
A case has also been registered against doctors at SDEH under Indian Penal Code (IPC) Section 338 (causing grievous hurt by act endangering life or personal safety of others).