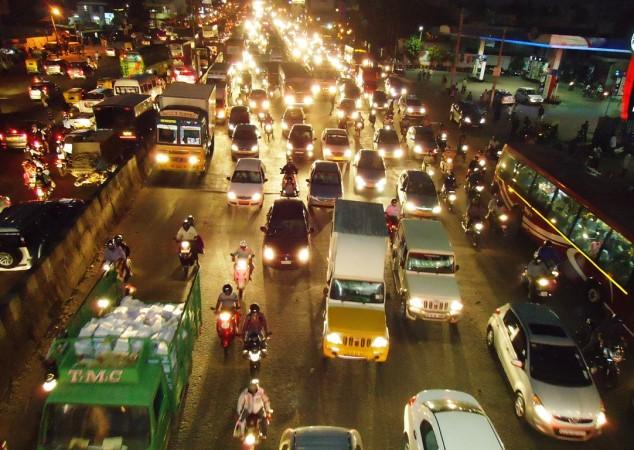 The National Green Tribunal (NGT) on Monday directed the Regional Transport Office of the Delhi government to deregister more than 10-year-old diesel vehicles in the national capital region.
The order has been issued with immediate effect and NGT has also ordered RTO to provide a list of all the vehicles that will be deregistered to the Delhi Traffic Police. The new development came after a NGT order in April 2015 was not enforced. The tribunal had banned over 10-years-old diesel vehicles from plying on the roads of Delhi and its surrounding areas.
"We hereby direct RTO, Delhi to deregister all diesel vehicles which are more than 10 years old," a bench headed by NGT chairperson justice Swatanter Kumar said, reports Hindustan Times. The new order came after the Delhi Police said it made every effort to stop older vehicles from plying on city roads. "But they have hardly met any success," the bench noted.
The NGT bench also directed Ministry of Heavy Industries to file an affidavit on the availability of electric and hybrid vehicles in the country and the benefits the government proposes for those who wish to dispose off their old vehicles. The green court also told the ministry to write a letter to the chief secretaries of all the states within one week in this regard.
An estimated 4,00,000 diesel vehicles will go off the road once the order is implemented. The order is expected to boost demand for new vehicles (cars and utility vehicles) in the city. It will also turn buyers further away from diesel cars, reports Business Standard.
This will be a big blow for the car makers who are already feeling the pressure from the diesel car registration ban. The apex court in an order on Dec.16, 2015 banned registration of all diesel-run SUVs and luxury cars with engine capacity of 2,000 cc in Delhi and NCR from Jan.1 to March 31, 2016 to combat increasing pollution in the city. The ban has been extended till the next hearing.