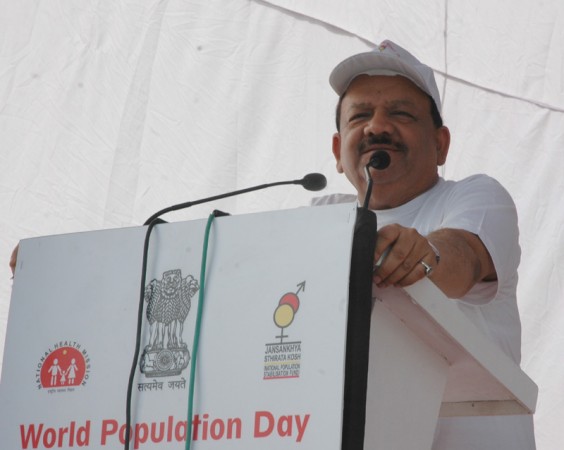 Some doctors and diagnostic centres in the country are swindling money from patients by making them undergo unnecessary tests, the Union Minister of Health and Family Welfare Harsh Vardhan said on Tuesday, 22 July.
A purported unethical cartelisation of doctors and diagnostic centres is rampant in Delhi, the Minister said in Lok Sabha, while referring to a sting operation by a private television channel. The TV channel said that diagnostic centres pay commissions to doctors through cheques every week or on a monthly basis. Vardhan said that his department's secretary has been asked to conduct an impartial inquiry into the matter by examining the facts in the sting report of the TV channel.
The sting operation exposed that doctors collect 30 to 50 per cent commissions from diagnostic centres on magnetic resonance imaging (MRI), CT Scans, Ultra sound and other routine patological tests.
The Minister said that the racket is leading to unjustified profit margins. In quite a few parts of the sting operation, the staff of the diagnostic centres revealed that they pay referring doctors as much as 50 per cent commission on expensive tests like MRI. Even after paying the huge rate of commission these (diagnostic) clinics report good profits.
"A kind of cartelisation has resulted in so far as this aspect of the medical economy of Delhi is concerned. All the private laboratories and diagnostic centres charge roughly the same amounts for pathological tests and clinical examinations. Patients have no option but to pay up the exorbitant fees. They are also subjected to unnecessary tests by the doctors who are guided by the lucre of commissions," Vardhan said.
The Minister accepted that such practices among the medical fraternity has come to thrive under the lack of implementation of existing laws/rules/codes and insufficient governmental oversight.
Vardhan said that the channel which has exposed the nexus between doctors and diagnostic centres has been requested to submit a DVD and a copy of the script to the government to facilitate the inquiry.
President of Medical Council of India, an autonomous body under the Ministry, has been asked to summon an emergency meeting of its Ethics Committee and post the minutes of the said meeting on its web site, the Minister added.
The government will set up a committee of reputed medical practitioners and consumer law experts to suggest measures for introducing greater transparency and accountability in medical practices as a natural corollary of health for all, Vardhan said.