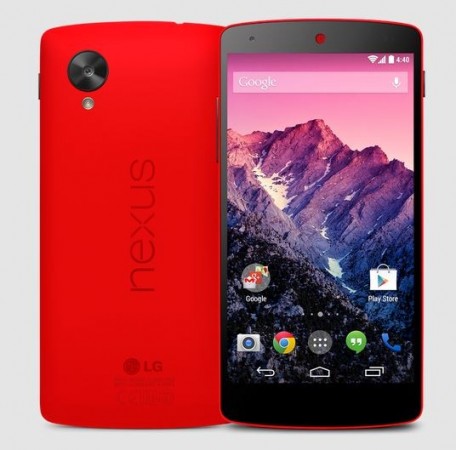 Google Inc. has the tradition of cutting the price of its latest device ahead of the announcement of its flagship device but it has not dropped the price of the Nexus 5 despite the unveiling of the Nexus 6 a few weeks. However, a few online retailers have started offering the device at discounted price.
The Nexus 6 was unveiled along with the Nexus 9 and Android 5.0 Lollipop on 15 October but the search giant hasn't revealed the release date. A Reddit user claimed that a source from T-Mobile stores said that the device would be released on 12 November but nothing is confirmed as of now.
Interestingly, gadget lovers in India can grab the Nexus 5 at a lower provided they are ready to take a little risk. According to My Smart Price, online retailer, paytm is selling the Nexus 5 at ₹22,949 against the original price of ₹28,999 on Google Play. The device is also available for ₹23,939 on Snapdeal and ₹24,994 on Amazon. However, these devices come with only seller warranty and not manufacturer warranty, which could put off many prospective buyers.
eBay had offered the Nexus 5 at $315 against the actual price of $350 a month ago but it stopped the deal after selling limited units, hinting that it could be a move to clear the stocks.
The Nexus 5 is still going strong despite completing one-year cycle and goes out of stock on Google Play every now and then even after the unveiling of the Nexus 6. The size and price differences of the two devices could be the reason for not affecting the business of the current smartphone.
The Nexus 5 sports a 4.95-inch display with 1080 x 1920 pixels (445 ppi pixel density) with its 16GB variant costing $350 and $400 for the 32GB variant, while the Nexus 6 has a 5.96-inch QHD screen with 2560x1440 pixels (493 ppi pixels per inch), priced at $649 for the 32GB and$699 for the 64GB variant.
Interestingly, a survey conducted by AndroidPit on its readers found out that most gadget lovers still like the Nexus 5, as a chunk of participants are ready to pay more for the device if its specification, battery and camera are upgraded.
The Nexus 5 is powered by Qualcomm Snapdragon 800 chipset and runs on Android OS, v4.4 (KitKat), upgradable to Android 5.0 Lollipop. It comes packed with 16/32 GB internal memory and 2 GB RAM, non-removable Li-Po 2,300 mAh battery, and 8MP camera with autofocus, optical image stabilization, and LED flash.