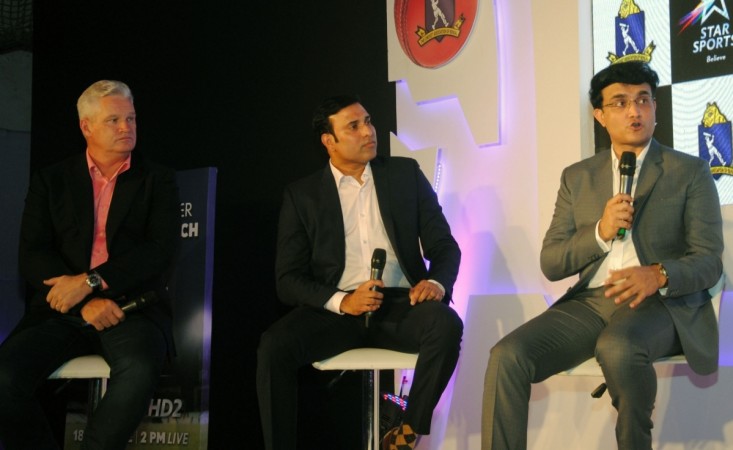 As the BCCI Cricket Advisory Committee comprising the 'holy trinity of Indian cricket' — Sachin Tendulkar, Sourav Ganguly and VVS Laxman — gets set to conduct the interviews of the 21 shortlisted candidates to decide the next India coach on Tuesday, 'Dada' comes out with a huge announcement.
Ganguly, one of the greatest captains of the India cricket team, is also interested in the coaching job, albeit not for now.
According to reports, veteran spinner Anil Kumble and former India team director Ravi Shastri are the front runners so far. The final verdict would only be coming by the end of the week. The trio of Ganguly, Laxman and Tendulkar are in Kolkata for the interviews and their observations will be passed ahead to BCCI President Anurag Thakur.
Amid their busy schedule, Ganguly hasn't stopped from revealing one of his ambitions.
"I have never had the chance of giving an interview (for the team India coaching job). Hopefully someday [I] will sit for it," the 43-year-old was quoted as saying by the IANS.
"It's amazing how life is. Twenty years back I first played for the country. Now I have the opportunity to select a coach. I messed it up in 2005-06 (when he was the India captain under Greg Chappell) and I have been given the opportunity again," he elaborated.
An interesting post by cricket expert Ayaz Memon has been doing the rounds on Twitter. "Irony: In 1996 Sandeep Patil was coach when Sourav made debut. VVS had yet to play for India. Now they & SRT decide if Patil fit to be coach [sic]," wrote Memon.
Ganguly, too, elaborated on how interesting his journey gets day by day. "Honestly two and a half years ago I was thinking of being here myself, and now I am selecting one," 'Dada' continued. "This time I have support from Sachin, Laxman and the BCCI secretary, so hopefully we will be selecting the right person."
Whether it is Kumble or Shastri or Patil or Pravin Amre, the new coach is expected to take immediate charge of the India Test cricket team during a training camp ahead of India's tour of West Indies, scheduled to start in July.