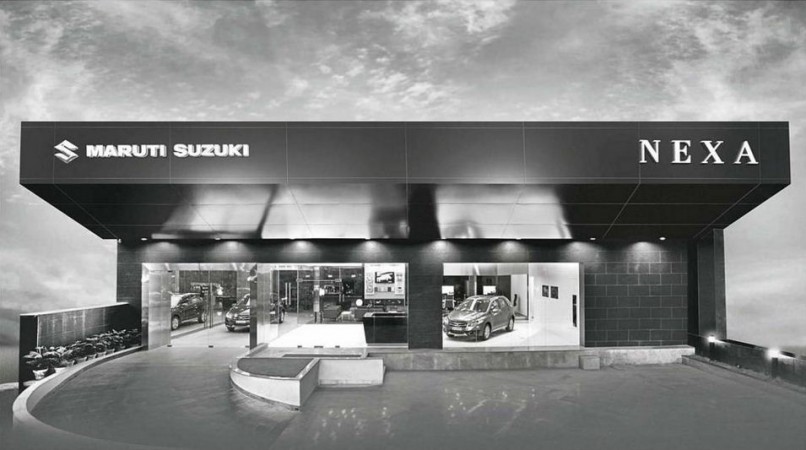 Maruti Suzuki, the country's largest car-maker, has witnessed the sale of 60,000 units through its premium dealership chain — Nexa. Maruti Suzuki currently sells two models though Nexa — the S-Cross and the Baleno.
The Nexa, a new concept of Maruti Suzuki to sell premium offerings, is betting big on the Indian market. The Nexa, which currently contributes to about 8 percent of the total sales of Maruti Suzuki, is expected to attain a double-digit share in the coming year, reports CNBC TV18.
Nexa is expected to contribute 15 percent of Maruti's total sales volumes by 2020. Currently, Maruti has 100 Nexa showrooms in India and the company plans to expand the number of outlets to 250 by next year.
The Nexa premium dealership chain began its journey in India with the debut of Maruti Suzuki's premium crossover S-Cross in August last year. Later, it also welcomed the new premium hatchback Baleno from Maruti. The next offering expected to join the Nexa line-up is the Ignis, which Maruti Suzki is expected to launch around the festive season this year.
RS Kalsi, executive director of Maruti Suzuki India, told CNBC TV18 the S-Cross premium crossover has witnessed 30 percent increase in bookings after a cut in its prices. Maruti reduced the prices of the S-Cross in January by up to Rs. 2 lakh owing to the slow sales. The Maruti Suzuki S-Cross premium crossover was launched in August 2015 with the price ranging from Rs. 8.34 to Rs. 13.74 lakh.
The S-Cross was the first to be sold through the Nexa dealerships. However, it did not bring in good numbers for the company. Within months of its launch, the company was forced to slash the prices of the model.
Maruti Suzuki has also recently started compensating customers who bought the S-Cross before the price cut. The company compensated the difference in price in the form of 2 year/20,000 km premium MCP (maintenance cost protect) package from Nexa and cheque for Rs. 90,000.
[1 lakh = 100,000 | 1 crore = 10 million | 100 crore = 1 billion]