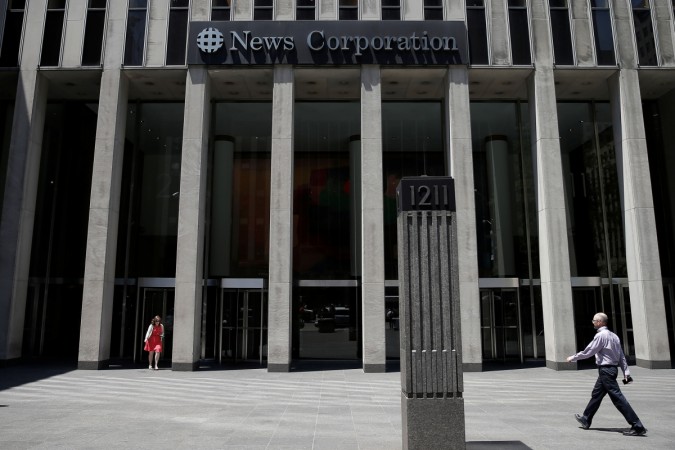 News Corp, the US-based media group that owns Dow Jones Newswires, HarperCollinsPublishers, New York Post and Wall Street Journal, posted $15 million loss in the September 2016 quarter on account of a fall in its main business segment. Advertisement revenues declined 11 percent.
The News and Information Services division, which contributed about 62 percent of total revenues, reported 5 percent drop at $1.22 billion over the corresponding period last year ($1.29 billion), while income from advertisement plunged 11 percent.
"Revenues decreased 11 percent, or 10 percent excluding a $6 million impact from negative foreign currency fluctuations, primarily due to the weakness in the print advertising market," the company said in a statement.
Digital real-estate services offset the fall in other segments, growing 18 percent to $226 million from $191 million in the year-ago period. "Revenues in the quarter increased $35 million, or 18 percent, compared to the prior year, primarily due to the continued growth at REA Group and Move, as well as $10 million from the acquisitions of iProperty and Diakrit," News Corp said.
Total revenues fell 2 percent YoY to $1.96 billion for the September 2016 quarter. The company posted $15 million for the quarter as against profit of $8 million, YoY.
Book publishing business
The segment posted 5 percent fall in revenues to $389 million, since "Go Set a Watchman" by Harper Lee did not contribute for the quarter under review.
Reuters reports that the fall in advertisement revenues for News Corp mirrors a similar trend in New York Times and USA Today that saw a drop of 20 percent and 15 percent, respectively for the September quarter.