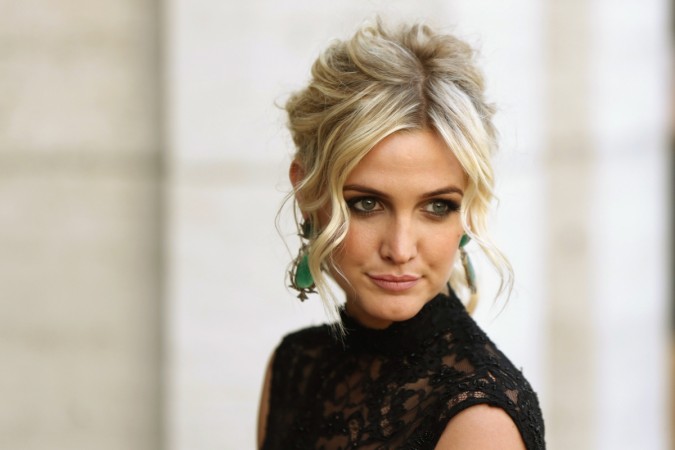 'Pieces of me' singer Ashlee Simpson is expecting her first child with new husband Evan Ross.
The couple married in August 2014 and their new baby will join Simpson's 6-year-old son, Bronx Mowgli, with her ex-husband Pete Wentz.
Only last month, the 26-year-old 'The Hunger games: Mockinjay – Part 1' star told E Online that he and his 30-year-old wife were "working on" having a family.
Ross said: "We're working on it.I would like [having kids]. As many as possible!"
It has undoubtedly been a great year for Ross. He said: I got married, I have new music and I'm part of Hunger Games. It's been a great year." Now, it seems like 2015 will be even better.
In 2013, the 'According to Greta' star opened up to People about his relationship with Simpson. He said: "I'm so in love and we've got amazing things going on. We inspire each other."
Ross and Simpson publically announced their relationship in the summer of 2013. Ross proposed to the American singer in January and the two married 31 August, this year.
It was a Bohemian-style ceremony at Ross's mother and Motown icon Diana Ross' estate in Connecticut. In fact, the mother of the groom officiated the marriage. Simpson's previous marriage, which took place at her parents' house, was officiated by her father.
"The wedding went perfectly. We had a beautiful rainbow surrounding us, loving family and friends, great music and great speeches from loving and caring friends, and joyful children dancing the night away," Diana, 70, told US Weekly.
The newly-wed couple has been spotted together many times. The soon-to-be mother also appeared in her husband's new lyric video for his song 'How to Live Alone'. His mother Diana also appears in the video.
"Yay! It's out! I'm excited for everyone to hear my baby @realevanross song #HOWTOLIVEALONE it's so good!!" Ashlee tweeted last Saturday.