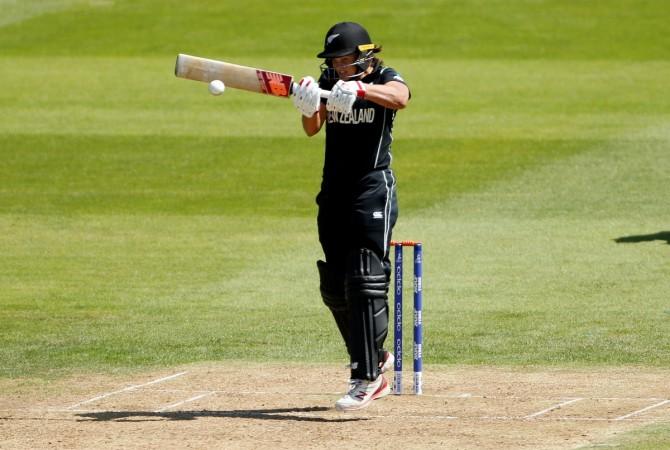 Touring for long periods, the one-dimensional focus on success, the huge competition and sledging have all contributed in making cricket one of the worst sports for mental health, according to New Zealand women cricket team captain Suzie Bates.
The player, who has to be on tours for at least nine months a year, has stressed the importance of cricket boards to understand the mental demands of the game and help the players accordingly.
"I think previously in women's cricket that [mental health] wasn't such a major issue. You have your work life, or your university life, and then you went on tour for maybe three or four weeks then came back into that routine. Now there is your life with cricket and you are away. Also when you come back you are not necessarily coming back to work and study to get away from it, you are coming back to train again," the White Ferns skipper was quoted as saying.
"It is probably one of the worst sports, well I think, for mental health," she continues.
The Kiwi player first played for her country in 2006, studying and working simultaneously. However, after 12 years on the circuit, her daily schedule reads quite differently. The cricketer also stated how she has often struggled with physical and emotional fatigue in her career, which has only been made worse by the difference in time-zones.
With England's Sarah Taylor opting out of the World T20 World Cup next month due to anxiety issues, the growing stress in the sport is hard to ignore. 20 years back, cricket author David Frith had researched on the mental toll cricketers are put through and had come up with the conclusion that cricketers took their own lives 1.72% times more than the average suicide rate of men at the time. Frith had amassed information of over 151 cricketing suicides in England alone.
In recent times, England's Test players Jonathan Trott and Marcus Trescothick had taken a self-exile from the sport to deal with mental ailments. The responsibility of carrying the burden of the team can be exhausting, Bates further commented.
"Just because of the individual aspect to it in a team game. At times when you might have a poor performance and let yourself down and the team down. Once you have made that level there is a lot of mental skill rather than physical skill."
In order to curb the alarming trend of cricketers falling into depression, the New Zealand Cricket Player's Association are working in tandem with around 20 Black Cap players, 15 White Ferns and 90 domestic cricketers to help them cope with mental ailments.