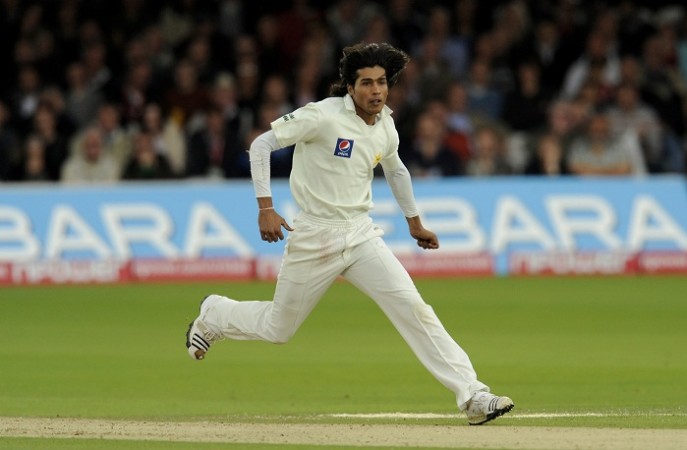 Mohammad Amir, who last played for Pakistan in August 2010 against England, has been selected for Pakistan's T20 and ODI squad for the upcoming tour of New Zealand. Amir had been banned from cricket related activities for five years after being involved in a spot-fixing case in 2010.
The youngster, then 22, was jailed for 6 months as well. While his ban was originally scheduled to expire in September 2015, he was given permission to play domestic cricket in Pakistan early last year. However, one was not sure whether the left arm pacer will be selected for the Pakistan team yet again after he, along with other cricketers -- Mohammad Asif and Salman Butt – embarrassed Pakistan cricket with their greedy act.
After Amir's selection in Pakistan squad, there were some mixed feelings among some Pakistan cricketers with batsmen such as Mohammad Hafeez and Azhar Ali not attending the training camp in Lahore. The Pakistan Cricket Board sorted out the matter and Amir explained that he wasn't hurt by the behaviour.
"Everyone has an opinion and I respect that," ESPN Cricinfo quoted Amir as saying.
"It's their right to express whatever they felt and I am not hurt at all. You can't push and force people to do what they don't want to do. Whatever they said it was their opinion and I believe if there are issues it should be addressed, discussed. Credit should be given to the board as it intervened and united us all together."
However, Amir did find some consolation from the likes of New Zealand skipper, Brendon McCullum, who backed Amir's inclusion in the Pakistan team.
Irrespective of how Amir performs in Pakistan colours for the rest of his career, the 2010 spot-fixing case will always prove to be a black mark in his cricket resume. Now, the Pakistan bowler wants to win back the trust, which is not going to be easy.
"As a professional sportsman I can only give my best shot to win the trust back. I know it is a slow process and I will definitely win it with my performance. I am determined to do this for the fans who stood by me ... now it's all about their pride and I will be the guardian of their trust."
The gentleman's game, which has been witnessing a fair share of spot fixing cases from all around the world in recent years, has been hurting cricket fans, who worship national cricketers, especially in the sub-continent.
When such cases of spot-fixing take shape, cricket fans get disheartened and those cricketers, who plead guilty, have a huge task to win over their fans once again.
"I know people madly in love with cricket, they got hurt, and they now should trust me only because I want to give back their love for cricket, by performing. I want them to trust me because they lost something because of me and I want to give back with my whole heart and soul," said Amir.