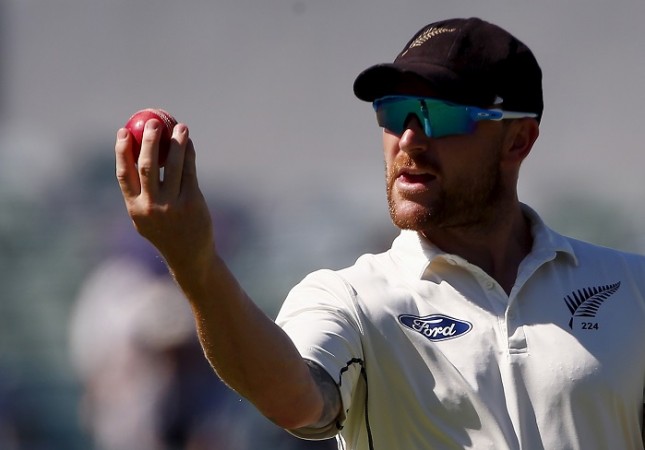 Two Tests – No.100 and No.101 – and international cricket will bid goodbye to one of the most entertaining batsmen of all-time, a fearless leader and a true gentleman of the game.
New Zealand captain Brendon McCullum shocked everyone when he announced, in December last year, he would retire from international cricket at the end of this Chappell-Hadlee series against Australia. The immediate thought following that announcement was: it is too early, he at least must play the World T20. However, McCullum had made up his mind and Tests 100 and 101 will be his last in New Zealand whites.
McCullum will set a remarkable record when he steps onto the field at the Basin Reserve in Wellington on Friday, as he hits the century mark in Test matches. While 63 players have previously added a minimum of 100 caps to their name over the course of cricket history, nobody has done so consecutively.
The skipper will earn his 100th cap after not missing a single Test match that New Zealand have played since making his debut back in 2004.
"To be able to play 100 straight Tests, I'm pretty proud about the longevity and being able to overcome, not only injuries, but also the toughness of touring and the ups and downs of performance, and still being able to get back up off the canvas and still warrant place in team," McCullum was quoted as saying by ESPNCricinfo on the eve of his 100th Test match.
"That's something I can look back on with a bit of pride."
Pride is certainly what McCullum has brought back to the New Zealand ranks since taking over the captaincy. The right-hander has teamed up with coach Mike Hesson with great success, with New Zealand unbeaten at home since 2012. The Kiwis have no plans of relinquishing that record when they play Australia from Friday.
"The last 15 or 20 Tests have been an incredible part of my life, the changes that we've been able to make, the evolution of the environment and the performances we have started to put up," the 34-year-old added. "You look back with a sense of pride in what you've been able to achieve with a group of guys."
McCullum will retire after the second Test match against Australia in Christchurch, and he wants to make sure he leaves the international game on a high, by beating New Zealand's biggest rivals.
"It would be nice tick off a series win against Australia," McCullum said. "We weren't able to do it away from home, but it would be pretty special to do it at home."