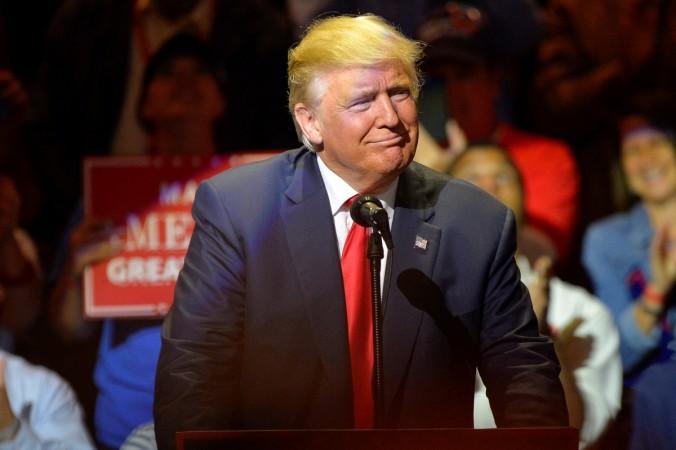 The New York Times has refused to retract its article on Jessica Leeds and Rachel Crooks, the women who accused Donald Trump of touching them inappropriately. Additionally, the news organisation has dared the Republican presidential nominee to sue them.
An open letter from David McCraw, a lawyer for the New York Times read: "We published newsworthy information about a subject of deep public concern. If Mr Trump disagrees, if he believes that American citizens had no right to hear what these women had to say and that the law of this country forces us and those who would criticise him to stand silent or be punished, we welcome the opportunity to have a court set him straight."
Every step in the 2016 United States presidential elections has been quite crazy in itself, but it reached an all-time high when an old tape of Trump bragging about assaulting women to Billy Bush surfaced just ahead of the second debate. However, Trump and his supporters claimed that it was merely "locker room talk" between two men.
However, the New York Times article featuring Leeds and Crooks revealed that Trump has not just talked about forcing himself on women, he has also acted on these instincts. According to Leeds, Trump groped her while sitting side-by-side on a flight and even tried to put his hand up her skirt. Crooks accused Trump of forcibly kissing her when she tried to shake his hand.
Following the publishing of the article, Trump had threatened to sue the New York Times, claiming that the news organisation was trying to hurt him and his campaign.