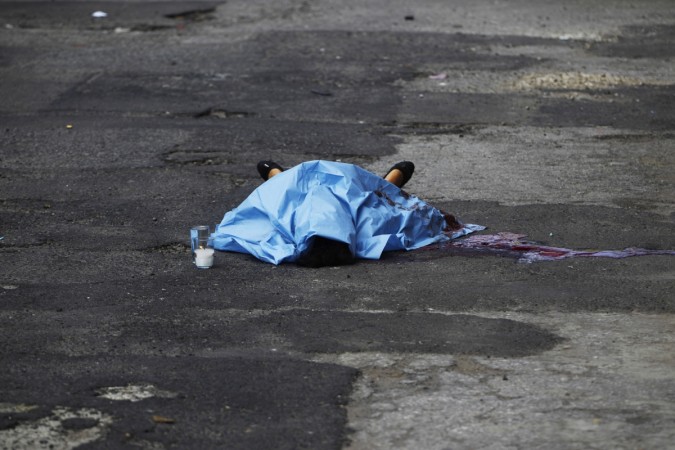 A nine-year-old Indian girl, Ashdeep Kaur, who moved to Queens in New York from India about three months ago, was found dead under mysterious circumstances in her house.
Kaur lived with her father Sukhjinder Singh and step-mother Arjun Samdhi Pardas. The local police have arrested the step-mother on charges of murder, Press Trust of India reported. Kaur was found dead in the bathtub of her home in Queens with bruise marks all over her body.
What had happened?
A New York Post report revealed that a housemate had seen the nine-year old going to the bathroom with Pardas. The step-mother (Pardas) came out of the bathroom quickly. She said that Kaur was taking a shower and left the building.
However, when Kaur did not come out of the bathroom, the housemate went to check on Kaur and discovered the child's body in the bathtub, which had no water. Pardas too was not to be seen anywhere, when Kaur's body was taken out.
"There was no water, but she was in the tub," Mandinna Singh, a cousin of Kaur's father told the local media.
Several hours later, the police found Pardas at another location in Queens and arrested her.
What led to the murder?
The motive for the murder is not known. Relatives of the girl when questioned revealed that the young girl was earlier abused by Pardas, who had been given the responsibility of looking after the girl by the girl's father. The father worked in a local restaurant.
"She always told me she does not like to be with her step-mother. Sometimes she got beatings from her. Sometimes she (the step-mother) grabbed her on the bed. I never thought she would kill her," Manjinder Singh, Ashdeep's uncle told the agency.
Kaur's mother, who lives in India post-the-divorce with her husband, was believed to be devastated.