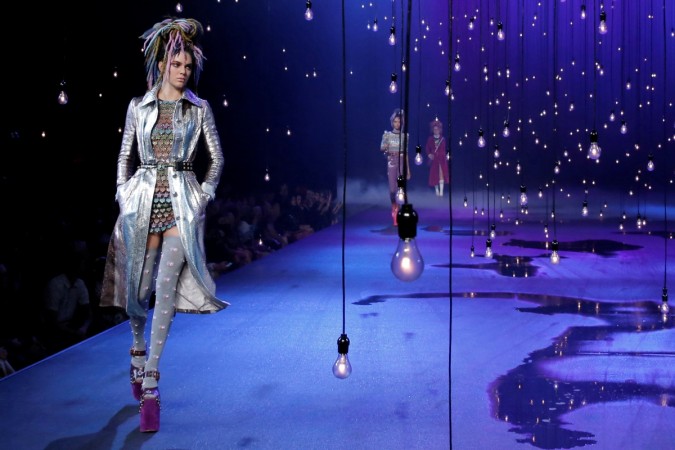 Fashion designer Marc Jacobs' closing act at the New York Fashion Week has been in the news for all the wrong reasons. The finale show of the New York Fashion Week has caused an uproar with people accusing the designer of racial insensitivity.
More than Jacobs' collection, people are talking about the white models with multicoloured wool dreadlocks walking the ramp. Several took to social media to criticise the "cultural appropriation." The designer also took to social media to defend himself and said that he does not see colour or race.
"[To] all who cry 'cultural appropriation' or whatever nonsense about any race or skin colour wearing their hair in any particular style or manner – funny how you don't criticise women of colour for straightening their hair," he responded to the accusations on one of the Instagram posts that posted New York show photos.
"I respect and am inspired by people and how they look. I don't see colour or race – I see people. I'm sorry to read that so many people are so narrow-minded ... Love is the answer. Appreciation of all and inspiration from anywhere is a beautiful thing. Think about it," he wrote.
However, his explanation caused more outrage on social media with several users calling him "arrogant."
"Saying 'I don't see colour' is honestly just a way of avoiding the obvious issue at hand. Racism and culture appropriation so exist! By avoiding the problem you are the problem. Please remember that. By having these conversations, in a respectful manner, of course, we can turn this situation into a positive learning opportunity," Instagram user king.kourtt said.
"black women who straighten their hair were forced to conform to those standards. A form of assimilation. I'm from Canada but in America, if your hair is unkept, in styles such as dreads, Afros, cornrows, black women lose jobs and opportunities, and they also get ridiculed like Zendaya," another user @kiidiosa said.
Check out the Twitter reaction below: