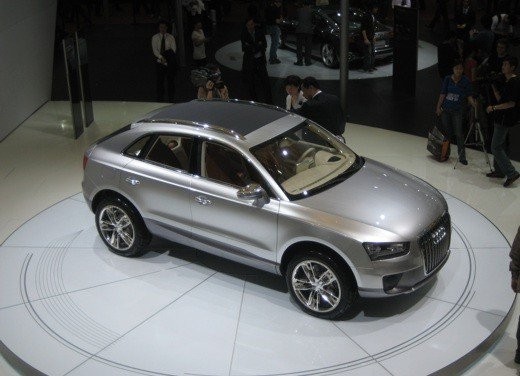 Straight on the heels of the successful launch of Audi S4 comes the unveiling of the Germany automaker's latest SUV-Audi Q3 on Wednesday, a luxurious compact which is priced at a whopping Rs 2.6 million onwards.
First unveiled in India at Delhi Auto Expo show last January as a concept car, this extremely versatile SUV was aimed at the urban market seeking compact SUVs with strong on-road capabilities. The Q3 will be made available in two versions, the higher variant priced at INR 3.2 million.The prices were based on ex-showroom prices in Maharashtra.
As of now, only around 19 dealerships of the company will sell the vehicle, after which 25 more dealerships would come up in the future.
"The launch of the Audi Q3 is in line with our top-down strategy for India. At present, only 500 Audi Q3s will be available for initial booking," Audi India Head Michael Perschke said in a press release.
The sporty SUV comes equipped with a 2.0 TDI quattro engine with powerful outputs between 103 kW (140 hp) to 155 kW (211 hp). The Q3 gives an overall efficiency of around 12 kmpl.
Measuring around 4.4 meters in length, the Q3 provides ample room for all passengers. The interiors boast of luxury from the rich wood trim to high-tech controls and sensors designed for an exhilarating, if not smooth and pleasant drive.
Meanwhile, the car company hopes their latest Q series model will boost sales following the success of the Q3 bigger siblings- the Audi Q5 and Audi Q7. The year 2012 saw breathtaking sales, with nearly 3300 vehicles being sold until May. The previous year recorded sales at around 2400 vehicles during the same period. Overall, the company surged 37 percent until May 2012, whereby 450 cars were sold in that month alone compared to previous year's 408 cars for the same month.
Upon being asked about the slump in India's automobile sector, Perschke told NDTV: "The overall market scenario is challenging. The rising fuel prices, depreciating rupee, changing registration taxes in various states as well as reduction in retail loans have severely impacted the automobile industry."