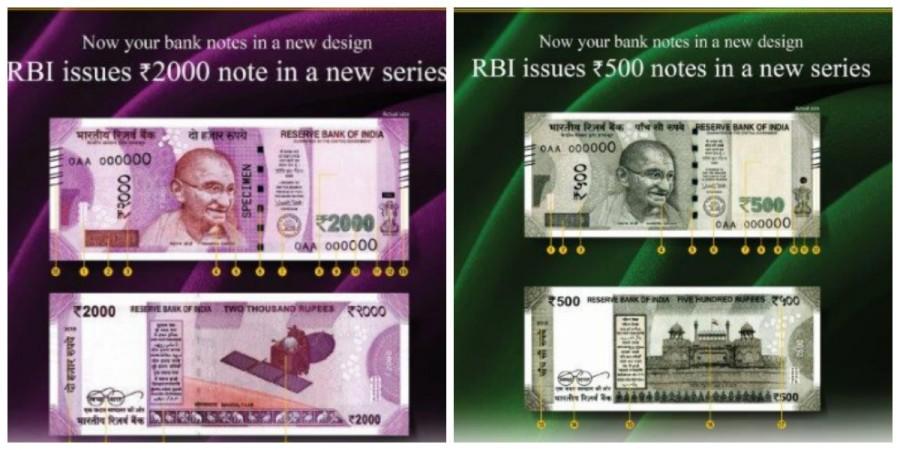 Economic Affairs Secretary Shaktikanta Das has said that Rs 1,000 notes and all other denominations of currency notes will be reintroduced with new designs and features in the next few months.
"In the next few months, Rs 1000 notes will be brought in with a new dimension and design. All denominations of currency notes will be reintroduced with new design and features. The process was on for the last few months; only 2-3 people in RBI were involved in designing of notes. ," Das said at the inauguration of the two-day Economic Editors Conference 2016 in New Delhi on Thursday.
Das added that the "legal tender status of existing Rs 100, Rs 50 and other denomination notes will continue to be legal tender. From time to time, new series of notes with new features and designs will be infused in the market."
Finance Minister Arun Jaitley and Chief Economic Advisor (CEA) Arvind Subramanian were also present at the conference.
Jaitley said that the government was trying to ensure that the "requisite replacement currency" is available to the citizens at the earliest and that the banking department as well as the RBI have taken all the "necessary steps" to keep all banks open for as long as possible including keeping them open on the weekends too.
"It is only those with large amounts of undisclosed money who will have to face the consequences under existing laws... There will be an impact on small purchases for a few days, till there is adequacy of currency, but it is beneficial in long run. For few days people might think that they are facing problems, but in long run they will definitely benefit. This decision (scrapping of Rs 500/1000 notes) will impact the spending habits of people," Jaitley said at the conference.
CEA Subramanian also said that the decision should be seen "as a transfer of this unaccounted wealth from private sector to Govt and public sector that will boost economy."
#WATCH In the next few months Rs 1000 notes will also be brought in with a new dimension & design: Shaktikanta Das, Economic Affairs Secy pic.twitter.com/5lcgh2QR36

— ANI (@ANI_news) November 10, 2016