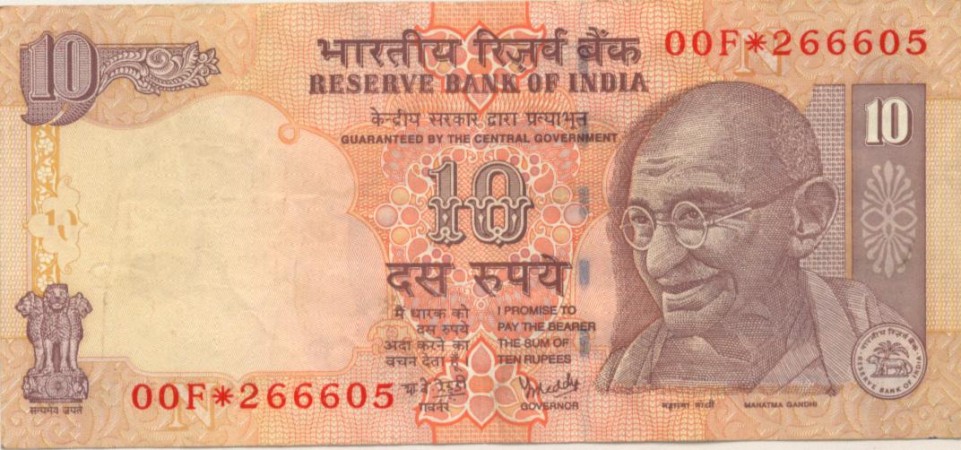 After bringing in new high denomination currencies in attractive colour variations, the Reserve Bank of India (RBI) is all set to issue new Rs10 currency notes with chocolate colour base under the Mahatma Gandhi series.
The new note will bear the picture of Konark Sun Temple. The central bank has reportedly completed the printing of around 1 billion units of the new currency in Rs 10 denomination. The redesigning of bank currency in lower denominations is part of a strategy to reduce counterfeiting.
The design of Rs 10 was changed in the year 2005 last time. The existing Rs 10 currency has the picture of Mahatma Gandhi on one side while a combo picture of an elephant, a tiger and a rhinoceros printed on the other.
In 2017 August, the central bank issued new currency notes in Rs 200 denomination and a newly designed Rs 50 currency notes. After the ban of high value currency of Rs 1000 and Rs 500 in November 2016, the RBI had introduced Rs 2000 currency and new Rs 500 notes.
According to information given by the finance ministry in Lok Sabha, RBI has printed 16.96 billion pieces of Rs 500 notes and 3.6 billion pieces of Rs 2,000 notes as on December 8. The total value of such notes translates into Rs 15.79 trillion.
RBI data states that currency in circulation was Rs 16.71 trillion as on December 22. This is about 94.4% of the Rs 17.7 trillion that was in circulation on November 4, 2016 before the high denomination notes of Rs 500 and Rs 1,000 were scrapped.