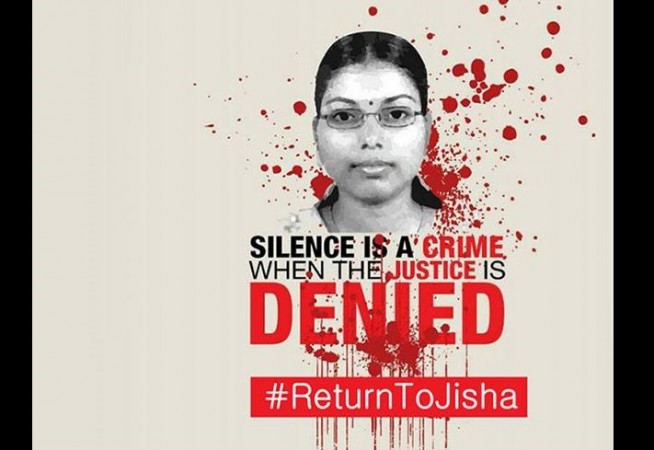 The Kerala Police team led by Assistant Director General of Police B Sandhya has reportedly hinted that law student Jisha, who was found dead at her house in Perumbavoor on the evening of April 28, had travelled to the nearby town of Kothamangalam at 11 a.m. the same day.
Witnesses have said Jisha was seen travelling in a private bus to Kothamangalam and returned home by around 1:30 p.m. Although the investigators are yet to ascertain the reason why Jisha travelled to Kothamangalam that day, it is said that the 29-year-old might have gone to meet someone there to seek financial assistance for the construction of their new house. Jisha's mother KK Rajeshwari had also gone out the same day to raise money.
Reports also suggest the investigators are checking with auto drivers in the locality as the Dalit student had reportedly hired an auto-rickshaw to her house after getting down at the bus stop.
As per the viscera report, Jisha, who was brutally killed, had consumed food from an eatery. The police suspect she might have had lunch with someone she knew, as traces of alcohol and raw garlic were also found in her body. The neighbours have also mentioned about an unidentified person who was spotted in the area the same day.
Meanwhile, the Kerala police released the suspect's sketch recently, and small-time Malayalam actor Thaslik landed in trouble because he resembled the suspect, who is said to be a 5-foot-7-inch-tall man with a fair complexion and messy hair.