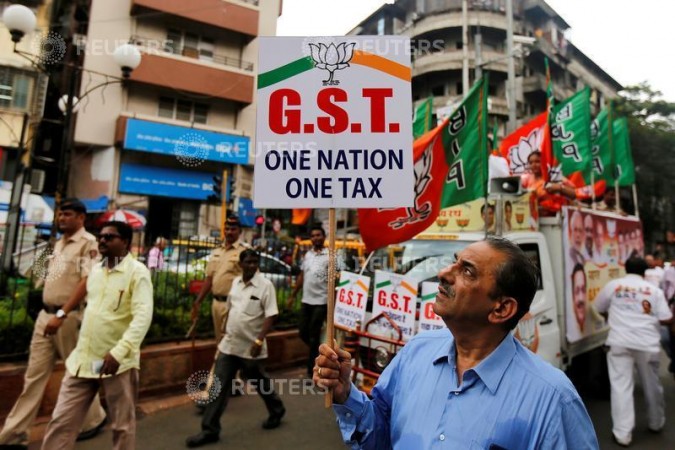 The Indian government has told fast moving consumer goods (FMCG) companies and industry stakeholders to ensure that new price tags on existing stocks are visible and clearly show the difference that the recent Goods and Services Tax (GST) cut has made.
The metrology division under the department of consumer affairs, which looks at the matters related to measurement and labelling, has instructed companies to do this with immediate effect, the Economic Times reported.
"Permission is granted under the legal metrology rules to affix an additional sticker or stamping for declaration of reduced MRPs (maximum retail prices). Earlier labelling of MRP will continue to be visible," said the department in a letter.
The department also said the order to carry both prices will be applicable till December 31. Further, it added that stickers must be fixed, till products with revised printed MRPs reach stores.
"This will empower consumers and make them aware of the benefits being passed on to them," said Grant Thornton India partner Dhanraj Bhagat.
"But stakeholders need to ensure that stickering is done in a scrupulous manner and leaves no room for misrepresentation," he added.
Earlier this month, the GST Council had slashed rates for various FMCG products like washing powder, shampoo, chocolates and nutritional drinks last week, which started with an immediate effect.
Soon after this, the council had also slashed rates for all restaurants to five percent, except the ones located within hotels with tariffs of Rs 7,500 and above and outdoor catering. Earlier, the tax rate was 18 percent for air-conditioned restaurants and 12 percent for non-air-conditioned eateries.
Further, the Union Cabinet had also approved the creation of National Anti-profiteering Authority (NAA) under GST -- to ensure that benefits of reduction in the new tax rates are passed on to the end consumers with immediate effect.
Recent reports also suggest that the government is also likely to reduce GST on consumer products like washing machines, air-conditioner (AC) and refrigerators from the current level of 28 percent in a bid to increase consumer demand and further boost economic growth.