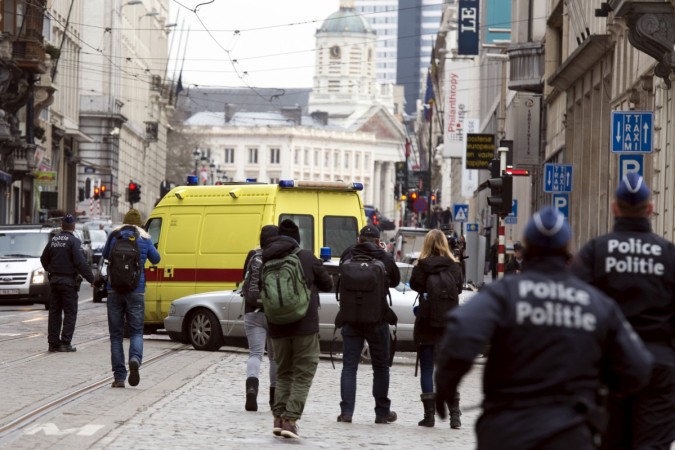 Belgian officials named a fresh suspect believed to have been an accomplice in the November 2015 Paris attacks, days after key suspect Salah Abdeslam was captured in Brussels in a police raid. Najim Laachraoui, 24, was named as a suspect by Belgium's federal prosecutors Monday, and his DNA had reportedly been found in a house raided last week.
Abdeslam and Laachraoui, who was using the alias Soufiane Kayal, were on the run since the Nov. 13 attacks that killed 130 people. While Abdeslam was arrested Friday in a police raid, during which he was shot in the leg, Laachraoui is still at large, and officials have called for help from the public to track him down, according to NBC News. He is said to have travelled to Syria three years ago before returning to Europe.
"The investigation showed that Soufiane Kayal can be identified as Najim Laachraoui, born on May 18, 1991 and who travelled to Syria in February 2013, [sic]" prosecutors were quoted by AFP as saying.
Meanwhile, another suspect Mohamed Abrini, who was seen on CCTV footage along with Abdeslam at gas stations just days after the Paris attacks, is still on the run.
Abdeslam, who is believed to have escorted the suicide bombers who blew themselves up outside the Stade De France stadium in Paris Nov. 13 last year, told the Belgian police after his arrest he was also supposed to detonate explosives at the venue but "backed out," according to the Guardian.
The Islamic State group had claimed responsibility for the Paris attacks.