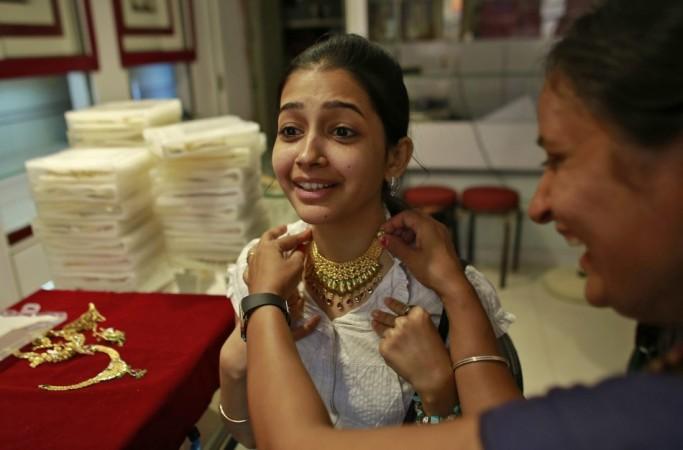 One of the proposals in the recent Union Budget is likely to result in job losses, even as Prime Minister Narendra Modi talks about creating job opportunities with a slew of initiatives, including 'Make in India'.
The government's new regulation to make Permanent Account Number (PAN) card necessary for jewellery purchases exceeding ₹1 lakh is likely to cost the industry dearly.
"The government's proposal to make PAN card mandatory for jewellery purchases above Rs 1 lakh in cash may lead to contraction in the industry and result in job losses in the sector," NDTV Profit quoted Titan Company managing director Bhaskar Bhat as saying.
In his first full-year Budget for 2015-2016, Finance Minister Arun Jaitley announced a proposal to make PAN card mandatory for any purchase of jewellery exceeding ₹1 lakh in value.
"The fear is that it will lead to the contraction of the jewellery industry as such, because a large part of the transactions are in cash and there are many reasons for this," said Bhat.
Although the new rule is aimed at checking the menace of black money in the country, jewellers are strongly opposing it saying it could severely affect their sales. They have threatened to go on strike on this issue.
"We strongly oppose this proposal. This will hit jewellers and 1 crore artisans employed in this industry badly. 60 per cent of the jewellery sales will be impacted if PAN card requirement on transactions over Rs 1 lakh crore is imposed," All India Gems and Jewellery Trade Federation (GJF) Chairman-Elect Manish Jain told The Economic Times.
Bhat said it is impractical to ask PAN card for every transaction over Rs 1 lakh, as there are only 170 million PAN cards in the country while the jewellery purchase penetration is high.
"If the industry contracts it is not a good thing for the country," Bhat said and urged the government to reconsider the decision and raise the limit to ₹10 lakh.
"If this is implemented, we do not see any scope in jewellery business. Make in India concept in the jewellery industry will fail," said GJF Regional Chairman N Ananthapadmanabhan in Chennai.