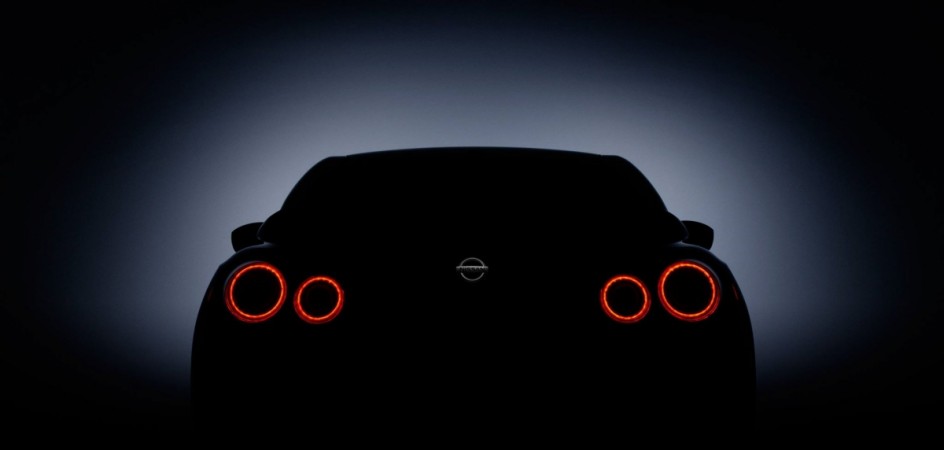 Nissan dropped a teaser image of the new GT-R sports car via its Facebook page, confirming the vehicle will debut at the New York International Motor Show, which will start March 25. The teaser image shows the rear of the car with signature illuminated tail lights. The silhouette of the rear indicates it would not showcase many changes and the new model will be a nip and tuck.
The new model is expected to get minor exterior add-ons that will aid in achieving better airflow. The powertrain is expected to get tweaks and the power and torque figures will be increased. The 2017 model will be a midlife facelift for the GT-R.
Nissan India unveiled the current GT-R at the Auto Expo 2016 and confirmed launch in September. Whether the same model will be launched in India or the 2017 model will make its way to the country remain to be seen. The model showcased at the Auto Expo is powered by a 3.8-litre twin-turbo V6, which belts out 542bhp at 6,400rpm and 632Nm of torque in the range of 3,200-5,800rpm.
The power is transmitted to all four wheels via six-speed dual clutch transmission. The four-wheel drive system comes with independent transaxle and also LSD (Limited Slip Differential). The engine of the GT-R has been hand-crafted by Japan's master craftsmen, the Takumis. There are only four Takumis, and each engine is assembled by a single Takumi.