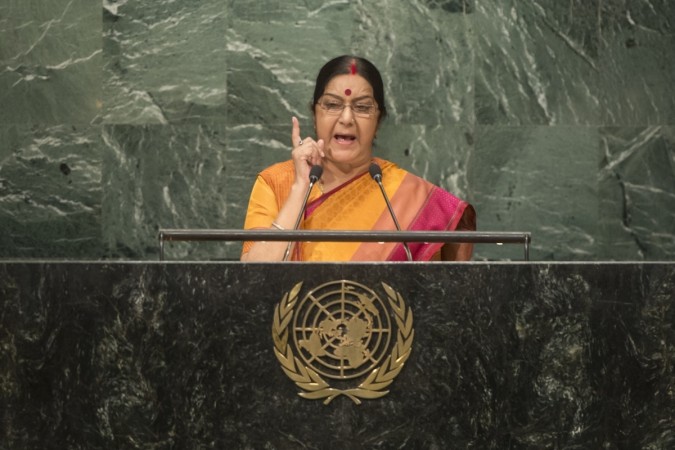 All Indian passports will henceforth be in both English and Hindi. In addition to this, a 10 percent discount will be offered in passport fees to applicants below the age of eight and above 60, the government announced on Friday (23rd June).
"From now on, all Indian passports will be in Hindi and English. We have asked the printing press in Nashik to print passports in these two languages," External Affairs Minister Sushma Swaraj said.
EAM Swaraj was addressing an event to commemorate 50 years of the Passport Act. She said that countries like Russia and Germany had passports in their languages.
"We often receive complaints as to why our passports are only in English," Sushma Swaraj said. "When all Arab countries have their passports in Arabic and Germans and Russians have it in their own languages, why can't we have ours in Hindi."
Speaking more about the discounts offered, she that said there has been an increase in application for passports from elderly citizens who wish to visit their children or relatives working or studying abroad.
On this occasion, EAM Sushma Swaraj and Minister of State for Communications Manoj Sinha also unveiled a commemorative postage stamp to mark the completion of 50 years of the Passport Act, enacted on June 24, 1967.