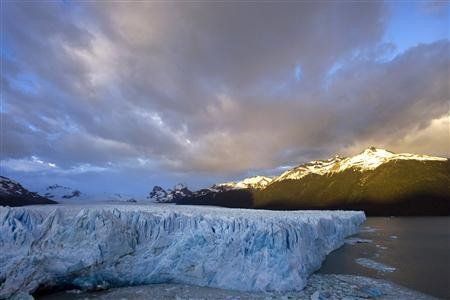 Around six to seven new glacial lakes have been found in Himachal Pradesh, and they could cause serious damage to the valleys in and around the area.
Some experts even believe that there is even the risk of a large scale flood, the effects of which could even be felt in Jammu & Kashmir and neighbouring Pakistan.
A team of government officials, led by Ravi Thakur - the MLA of Lahaul and Spiti and the Vice Chairman of the National Commission for Scheduled Tribes, visited the site at the weekend.
On Saturday, they found around six to seven large glacial lakes in the area, which were not there before, or were very small in size. These lakes were found along the way, to the famous Neelkanth Lake, where the team was trekking to. The Neelkanth Lake is around 16,000 feet above sea level.
"The lakes (six to seven of them), which were small when I visited earlier, have accumulated much more water now," Thakur told India Today. "Some of the lakes are between 1.5 to 2 kilometres long and pose a serious threat."
The greatest danger these lakes seem to pose is overflowing to the nearby valleys. Also, the Chenab River is quite closeby. An acute increase in these glacial waters could make these lakes overflow into the Chenab, and wash away all life along its banks.
This would indeed be absolutely catastrophic to the population along the banks of the river. The effects of a large scale flood could even affect places as far away as Jammu & Kashmir, Punjab, and even the neighbouring country of Pakistan.
"Different trigger mechanisms of glacial lakes outburst floods depends on the nature of the damming materials, the position of the lake, the volume of water, the nature and position of associated mother glacier, physical and topographical conditions, and other physical conditions of the surrounding area," Dr Milap Chand Sharma, Associate Professor, Centre for the Study of Regional Development, at the Jawaharlal Nehru University, Delhi told The Times of India.
Meanwhile, Thakur said he had notified the Himachal Pradesh government, and expected them to take swift action to prevent a flooding. Also, they have made arrangements to set up a field station in the Lahaul and Spiti area, to study the nature of the glacier and the lakes, and whether it could cause flooding.