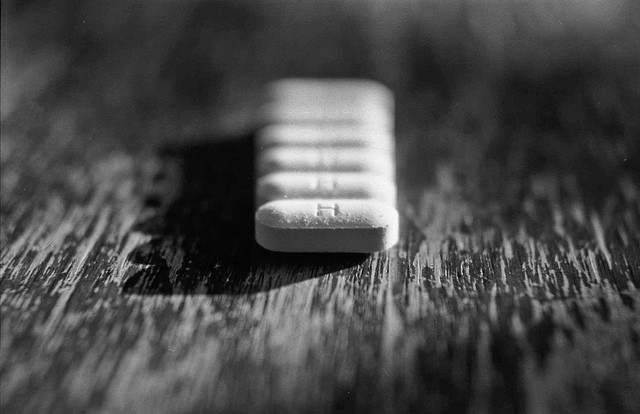 A new pill that gives the feeling of a full and heavy meal has been developed to help fight obesity and diabetes.
Fexaramine, a compound in the pill, serves as an imaginary meal to trick the body to think that it has consumed lots of calories and forces it to burn the excess fat.
Experiments conducted on mice models showed that the pill was highly effective in preventing weight gain, managing cholesterol, blood sugar and inflammation, within five weeks of starting the treatment.
"This pill is like an imaginary meal," senior author of the study Ronald Evans, from the Salk Institute for Biological Studies in California, said in a news release. "It sends out the same signals that normally happen when you eat a lot of food, so the body starts clearing out space to store it. But there are no calories and no change in appetite."
Unlike the normal diet drugs available in the market, the new pill does not cause any serious side effects. This was mainly because it does not dissolve in the blood, but remains in the intestine.
Digestive system in the body is controlled by a protein called farensoid X receptor (FXR). It influences the way bile acids are released from the liver, food is digested and fats and sugars are stored in the body. The protein is turned on before a meal, which helps prepare the body for digestion and burn some fats to accommodate the upcoming meal.
Most of the drugs available in the market for liver diseases, diabetes and obesity use this mechanism. However, these drugs turns on several pathways related to FXR and thus can cause serious side effects to organs like liver, kidneys and adrenal glands.
The new pill has been created using a different technique, which limits activation of the protein only to the intestine. "It turns out that when we administer this orally, it only acts in the gut," Michael Downes, a senior staff scientist at Salk and co-corresponding author of the new work, explained.
The work detailed in journal Nature Medicine, comes at a time when nearly 2.1 billion people in the world are obese.
Several scientists have put forward similar solutions in the past. A UK-based research team revealed last July that they have developed a food capsule to fight obesity. The capsule worked by giving a feeling of fullness by tricking the brain. Later, in December, researchers from Imperial College London and University of Glasgow reported in journal Gut about a chemical named inulin-propionate ester (IPE), which they developed to curb hunger and feel fuller.