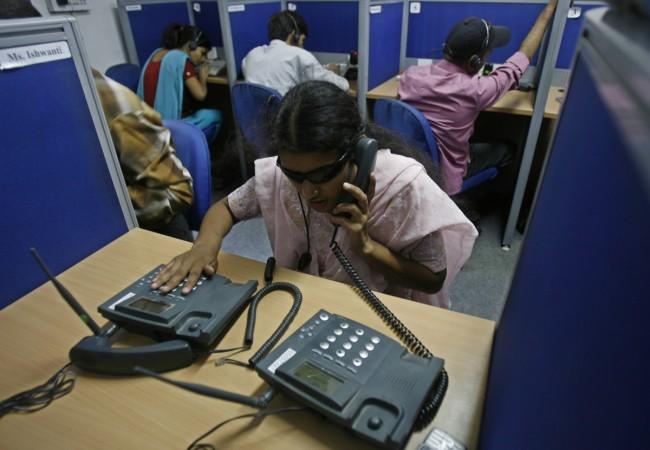 In a move that is bad news for Indian call-center jobs, new legislation aimed at protecting call-center jobs in the United States and Ohio has been introduced in the Congress by US Senator Sherrod Brown from Ohio.
The proposed legislation requires call-center employees overseas to disclose their location and guarantees US customers the right to ask to transfer their call to a service agent in the US.
Outsourcing jobs can be devastating, not just for American workers but for our economy. These efforts to keep call center jobs in the U.S. are a step in the right direction:https://t.co/ZbLYNkhvzG

— Sherrod Brown (@SherrodBrown) 19 March 2018
This legislation is a move to ensure the US government is supporting American labor and customer service while boosting the economy at the same time, Sherrod Brown wrote in his blog.
Between 2006 and 2014, the US lost 200,000 jobs, according to the Bureau of Labour Statistics. The proposed legislation would reverse that trend, incentivizing companies to keep call-center jobs in the US and requiring them to notify the Department of Labor before call-centers are moved abroad, the US Senator added.
Get the facts on proposed legislation to support American labor, and then make your voice heard in support of this bill:https://t.co/UzXmvId81y

— Sherrod Brown (@SherrodBrown) 17 March 2018
According to a study by the Communications Workers of America, the largest communications and media labor union in the US, India and the Philippines are the top two destinations for US companies offshoring call-center jobs. Egypt, Saudi Arabia, China, and Mexico are also on the list.
Information technology (IT) company stocks in the Indian market were Tuesday unconcerned by the introduction of the new legislation to take on call centers.
Shares of IT companies such as Tech Mahindra, Wipro, Infosys, HCL Tech, KPIT, and TCS rose 1-3 percent during the day.