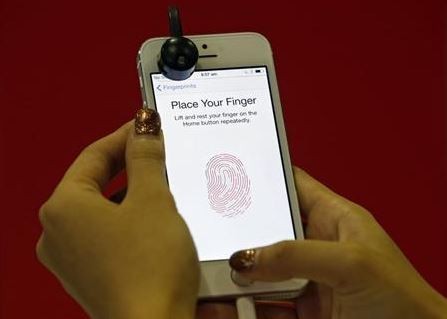 A new bug has been detected in the newly rolled out Apple iOS 9.1 update which, if not fixed soon enough, might risk the security of the device and also cripple Apple Pay and other related applications.
A couple of weeks ago, Apple released iOS 9.1, the first major update since the launch in September. The company got lots of praises from tech pundits, as it was the fastest ever roll out of a major update from Apple. The company took almost half the time taken for the usual update release scheme.
That said, Apple iOS 9.1 contained only two value-added features (enhancement of Live Photos app, and 150 additional Emojis) and the rest were bug fixes (11 out of 13).
But since the release of iOS 9.1 in the third week of October, many early adopters of the new update have detected two glitches – one minor bug the in Alarm app and now the latest is more serious.
Read more: Apple iOS 9.1 bug alert: Minor, yet irritating glitch detected in new update
After getting updated to the new iOS 9.1, devices' Touch ID system seems to be broken. Many 2013 series (or later) based iPhones (iPhone 5S, 6 series, 6S series) and iPad owners are complaining that their devices are failing to recognize their finger-impressions to unlock screen, reported Forbes.
When they tried checking the setting options, Touch ID system seems to have turned itself off. Upon re-activating, the problem seems to persist.
Some of them tried to do some trouble shooting routines by rebooting the device, but nothing has changed.
Here are some of the complaints registered on the official Apple discussion forum:
"After updated ios 9.1, its effected all my iphone 5c and 5s, ipad. nothing is working, not able to pick up incoming call, not touch is working. what will be the best way solution without coming Apple authorization center," said Chakre.
"Downloaded 9.1. I cannot use touch ID and my auto lock, set for 5 minutes, requires ID every time I stop using iPhone even for a few seconds. This is a iPhone 6. Never had this problem before," said dancavicchio.
Some of the responders in the discussion forum have also claimed that their devices' Touch ID responded well after hard resetting their device, but still the people affected by the Touch ID glitch outnumber them.
If Apple does not take measures to fix this issue soon, it will hurt the company's ambitious contact-less Apple Pay feature, which requires Touch ID to authenticate transactions.
To further complicate things, Apple has stopped signing up users for iOS 9.0.2, thus closing the back-door option even for tech-savvy users, who otherwise could have downgraded from iOS 9.1 to v9.0.2.
Apple had rolled out two minor incremental updates v9.0.1 and v9.0.2 to fix some bugs and stability improvements, which required immediate attention during the trial period of iOS v9.1.
So we expect Apple to release a minor software patch v9.1.1 before the second major update v9.2, which is expected to get deployed around December.
Despite the severity of the glitch, Apple has so far chosen to remain silent over issue. Stay tuned for more updates.