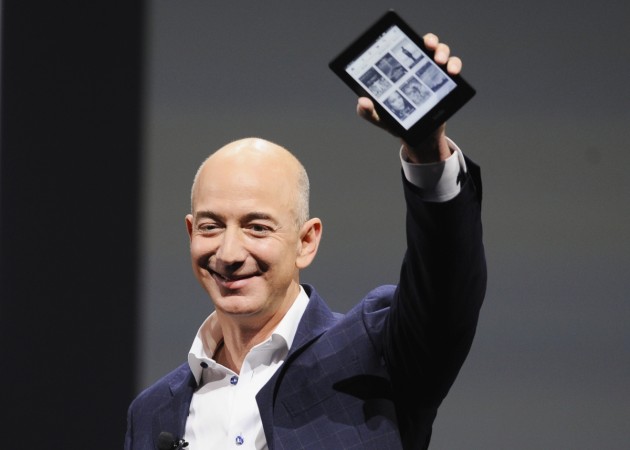 Amazon founder and CEO Jeff Bezos may not be a prolific publisher on Twitter, but he has broken his silence with some interesting news. His latest tweet informs his followers about the 8th generation Kindle, which is said to be coming out next week.
In his tweet, Bezos said, "Heads up readers – all-new, top of the line Kindle almost ready. 8th generation. Details next week. [sic]"
The 7th-generation Kindles include the Kindle 7, the Kindle Voyage and the 3rd-generation Kindle Paperwhite. Bezos' tease could refer to the Kindle 8, but it is also speculated that the new Kindle due to hit the stores would be the replacement for the Kindle Voyage.
Read more: How to manually update your Kindle
While the Kindle 7 and the Kindle Voyage feature 6" e-ink displays, the Kindle 7's screen has a resolution of only 167 pixels per inch (ppi) whereas, the Kindle Voyage (as also the Paperwhite) has a resolution of 300 ppi. Though the Kindle Voyage features a touch screen display like the Kindly 7, it also features pressure sensors along the bezel, which not only let users turn pages without having to swipe across the screen, but also provide a slight haptic feedback.
The Kindle Voyage features an LED backlight, like the Kindle Paperwhite, but unlike the Paperwhite, the Kindle Voyage's LED is adaptive and automatically adjusts the brightness, much like how modern-day smartphones do.
Both the Kindle 7 and the Kindle Voyage were launched 2014, while the Paperwhite is relatively newer. One could speculate that the new launch could be upgrades of the former two, but we will have to wait until next week to find out.