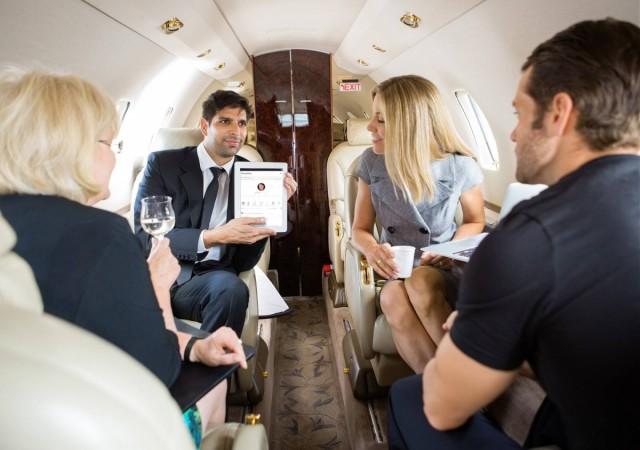 Now, there's a new social networking site for the crème de la crème of the society who can talk about their first-world problems without coming across as brags.
According to its creator, Netropolitan.club is an exclusive digital country club -- essentially, Facebook for rich people. "It's an online country club for people with more money than time," said James Touchi-Peters, the creator. It has been named 'Netropolitan' apparently because it will cater to the rich, 'metropolitan' people on the 'net'.
The elite social media platform was launched on Tuesday and aims to cater to anyone who has the need to relate to like-minded people, albeit in the 'rich' section. More importantly, it will cost you $9,000 to join it, at an age when there are hundreds of social media you can join for free.
What is "Netropolitan"?
The founder of the social media platform says that there was a need for an exclusive website like Netropolitan'. "I saw a need for an environment where you could talk about the finer things in life without backlash – and environment where people could share similar likes and experiences," Touchi-Peters, who is also a composer and former conductor of the Minnesota Philharmonic Orchestra told CNN adding that he had trouble finding people whom he could relate to, in other social sites.
The hefty initiation fee of $9000, he said, "ensures that our membership remains exclusive, but also private."
Why Spend $9000?
The $9000 fee includes a $6000 initiation fee, plus a $3,000 annual fee. To join, one must be at least 21-years old. In return, one would be able to chat with like-minded individuals. Netropolitan has declined to provide further details about its user base.
"We simply cannot stress enough how important preserving our members' privacy is to us," the company said. "Other than announcing at our launch that we already have several hundred members, we will never publicly state the exact number of members in the club. And especially, we will NEVER release or verify the identity of any of our members – ever."
According to the screenshot of the social media, user profiles include access to activity, profile, notifications, messages, location, friends, and followers. An update box lets one tell fellow members "where you are and what you're up to."
Apart from getting unlimited cloud file storage, the money will also provide an ad-free environment.
Clicking on a button will call up a "member Sevice Associate" to provide help with the site at any time but then it simply ends there. The founder seems to have a different explanation to why people should join it: "We view Netropolitan.club in the same light as any country club out there," CNN quoted Touchi-Peters as saying. "They have initiation fees and yearly dues for members. Netropolitan is an online country club, focused on connecting members around the world. We believe there is a need for a community like this, and we are filling the need."